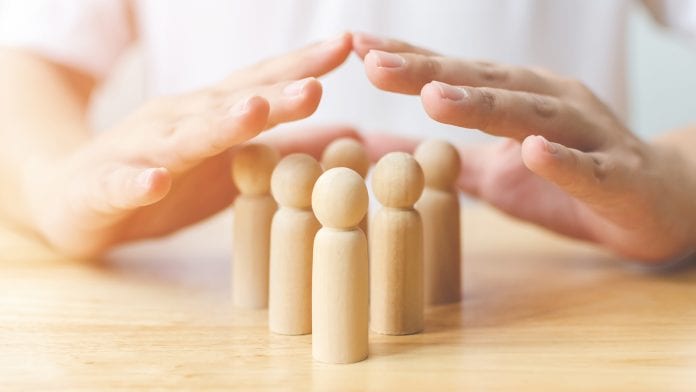 Legal & General has established a new partnership with Sir Michael Marmot to address UK health inequality and to establish a multi-million pound charitable Fund.
Legal & General has formed a long-term partnership with Sir Michael Marmot, Director of the University College of London (UCL) Institute of Health Equity (IHE) and professor of epidemiology. The charitable Fund – The Legal & General IHE Places Fund – will examine how improvements to the design and construction of towns and cities can help to address health inequalities and support "levelling up" across the UK's regions.
The Fund will sit alongside a new Legal & General IHE Network for UK public authorities and businesses to support idea creation, sharing of best practice and insight, and innovation which can help increase long-term health span and reduce health inequalities.
Uniting to make a difference
The Partnership represents a significant step forward as, for the first time, brings business together with local government and the voluntary and community sector to make a real difference to the conditions in which people are born, grow, live, work, and age, and to health equity.
The COVID-19 pandemic has shone a spotlight on the strong link between health, wealth, and overall economic performance – "Health Equals Wealth" – and particularly underscored how poor health outcomes are exacerbated for individuals and regions in more deprived areas.
The conditions in which people are born, live, and work are the single most important determinant of good health according to the World Health Organisation. In the UK, the rich-poor gap in Healthy Life Expectancy is almost twenty years, with those in the most deprived areas not only having shorter lives but also spending nearly a third of their lives in poor health.
The next step
Whilst the correlation between health and wealth has become ever clearer, research in this area has tended to focus on the health service and role of government in finding solutions. Exploring the role of business as employers, providers of goods and services, and as investors and innovators is an important next step.
Health inequalities lead to productivity losses of between £31–33bn each year in England alone, so there is a clear economic and business case for business to help to tackle health inequality by addressing the environmental and social factors which can lead to improved long-term outcomes.
Sir Michael Marmot said: "Our Marmot Review 10 Years On report drew attention to the unacceptably large, and increasing, health inequalities in England.
"The question was not lack of knowledge of what to do to improve health equity, but how to do it. In light of the pandemic, which amplified social inequalities, our Build Back Fairer report argued that we must seize the opportunity to build a fairer, healthier society. For the first time, with this welcome initiative from Legal and General, we have the opportunity to bring business together with local government and the voluntary and community sector to make a real difference to the conditions in which people are born, grow, live, work, and age, and to health equity. It represents a significant step forward."
Nigel Wilson, CEO at Legal & General, said: "We are delighted to have partnered with Sir Michael Marmot to bring forward this ground-breaking research and multi-million pound funding partnership. Reducing health inequalities is part of levelling up: literally a matter of life and death. Businesses and ESG (Environment, Social, and Governance) investors are proving key to reducing carbon emissions. ESG's "E" is working, but the "S" is further behind – the impact of corporate activity on population health and its associated costs is not currently adequately addressed. Post-COVID, there is a strong case to consider health and health inequality as crucial to the "S" of ESG – or even to explicitly call out health within a new "ESHG" framework."