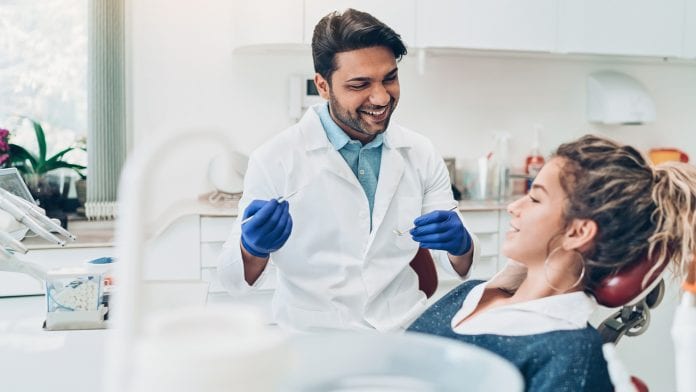 New research has explored the impacts of infection control and other changes influenced by the pandemic on dentistry.
The research, conducted by the International Academy of Oral Medicine and Toxicology (IAOMT), has analysed more than 90 scientific journal articles, leading to the cumulation of an original analysis of dental-specific engineering controls in order to help control the spread of infections in this setting.
The article, entitled COVID-19's Impact on Dentistry: Infection Control and Implications for Future Dental Practices, has been published on the IAOMT's website.
Safe delivery of oral health care
The work has been carried out in the interest of public health, and the authors report on the pertinent issues of adequate respiratory protection, such as face masks, from aerosols, as well as saliva's role in disease transmission and diagnostic testing, and the imperative need for dentistry's contribution to the understanding of COVID-19 pathology.
The paper states: 'Concerns about specific risks posed to dental practitioners and dental patients, as well as the adoption of shelter-in-place orders, localized authorities around the globe closed many dental offices except for "emergencies" in the weeks after the pandemic was declared. Meanwhile, regional health agencies such as the U.S. Centers for Disease Control and Prevention and the National Health Service of England issued interim infection control guidelines specifically for dental offices, as did nation-based industry organizations such as the American Dental Association.
'Even with the advent of these guidelines, there was still a need for more detailed, dental-specific information.'
Carl McMillan, DMD, President of the IAOMT and lead author of crucial new research about COVID-19's impact on dentistry, said: "Thousands of dentists, hygienists, and other dental professionals around the world have just experienced a sudden and unprecedented interruption in the delivery of oral health care. Many of them want to understand the science behind the return to work guidance being offered to them now, as well as potential implications for future dental practices.
"We have an urgency to share the information in our review so that dental practitioners have access to a summary of the available and applicable scientific knowledge regarding dentistry and COVID-19."
The IAOMT has examined scientific literature related to the safety of dental practices since the non-profit organisation was founded in 1984. To read the paper you can visit the IAOMT's website here.