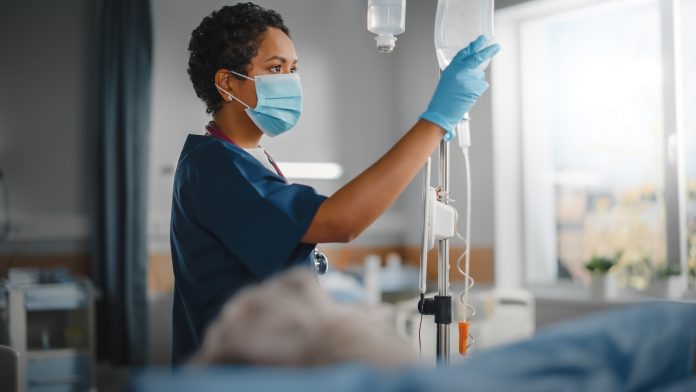 A new research group, combining professionals from the University of Leeds and Bradford will tackle challenges associated with patient safety. 
In a joint venture between the universities and Bradford Teaching Hospitals NHS Foundation Trust (BTHFT), the Yorkshire and Humber Patient Safety Research Collaboration (YHPSRC) will work alongside five new and existing PRSCs across England to research strategic patient safety challenges.  
"By working collaboratively, we can help achieve the continuous improvement aims set out in the NHS Patient Safety Strategy," commented Professor Nick Plant, Deputy Vice-Chancellor for Research and Innovation.  
Improving patient safety in healthcare
The venture will research to improve patient safety and look at topics such as service delivery models, patient safety behaviours, clinical decision-making, and transitions between care settings.  
Professor Nick Plant, Leeds' Deputy Vice-Chancellor: Research and Innovation, said: "Improving patient safety is a top priority for all those involved in healthcare. By working collaboratively – bringing together experts in the field and patients themselves – we can help achieve the continuous improvement aims set out in the NHS Patient Safety Strategy."  
The team have received £5.8m from the National Institute for Health and Care Research (NIHR) to set up the Public Safety Research Collaborations (PSRCs).  
Over the next five years, the collaboration groups will help researchers develop and test innovations and approaches that will improve patient safety and safety in healthcare. The funding will enable partnerships between health and care organisations, universities, local authorities, patients and the public. 
Yorkshire and Humber PSRC Director Rebecca Lawton, Professor in Psychology of Healthcare at Leeds' School of Psychology, said: "Over the last five years we have been developing innovative approaches to make our NHS safer, including involving patients more in their care, reducing burnout among staff, and designing new devices and systems. This new centre will allow us to build on our success, become a global leader in patient safety and produce solutions to new and pressing patient safety challenges."  
Research is important to tackle healthcare challenges
To deliver the patient safety research programme, the team will work with various partners including academics from the universities of Nottingham, York and Oxford.  
Dr Maxwell Mclean, Chairman of Bradford Teaching Hospitals Foundation Trust (BTHFT), said: "Bradford Teaching Hospitals has been at the cutting edge of patient safety research for the last 10 years. This award is a reflection of the great talent of our researchers and the amazing support from our patients."  
The World Health Organization (WHO) has previously reported that one in 300 people is estimated to die as a result of a ''preventable medical accident while receiving health care'. This figure indicates the important role that improved patient safety strategies can play in health and social care.  
Recommended Related Articles