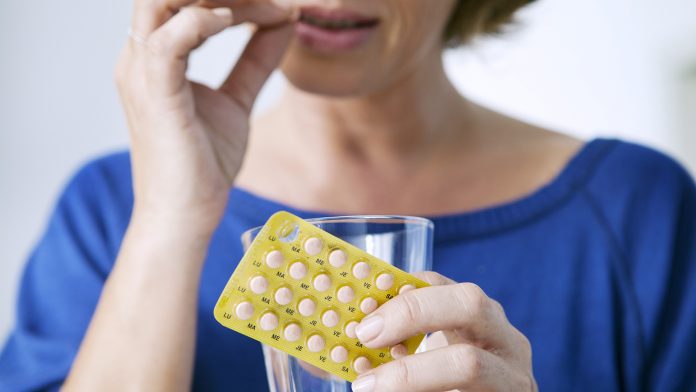 Hormone replacement therapy and its impact on brain chemistry in post-menopausal women is now being investigated by the University of Surrey.
Hormone replacement therapy is a treatment to relieve symptoms of menopause. It works by replacing the hormones that naturally lower during menopause. Despite its positive effects on menopause management, it remains uncertain how hormone replacement therapy affects brain health in women post-menopause.
This new study by researchers at the University of Surrey will give researchers insight into whether this therapy promotes healthy brain function and structure as women continue to age.
Is hormone replacement therapy beneficial?
The main benefit of this medication is that it relieves many menopausal symptoms, such as hot flushes, night sweats, mood swings, vaginal dryness, and reduced sex drive. The reported risks of hormone replacement therapy are that it can increase your risk of breast cancer, but the benefits are generally believed to outweigh the risks.
Daniella Jones, a postgraduate researcher in Neuroscience in the School of Psychology at the University of Surrey, said: "The menopause and its symptoms can wreak havoc on women's physical, emotional, mental, and social wellbeing. HRT is a key treatment for relieving the physical symptoms of menopause, making women feel more like themselves.
"However, most menopause symptoms are neurological in nature, and we need to better understand the impact this treatment can have on the brain, post-menopause."
In England, hormone replacement therapy comes in various forms. Women need to find the right one that meets their needs. There are different hormone replacement therapy hormones, ways of taking the medication which include tablets and gels, and treatment plans.
Researching the effects on brain chemistry in women over 50
The researchers are seeking female participants aged between 50-65 years old who are post-menopausal and have received or have not received hormone replacement therapy for the past three months.
The participants will have an MRI scan to examine brain chemistry and administer an at-home blood test to measure oestradiol levels.
Dr Ines Violante, Senior Lecturer in Psychological Neuroscience at the University of Surrey, said: "Menopause undoubtedly affects a woman's brain chemistry, with the decline of oestrogen linked to cognitive impairment and memory loss. However, what we don't know is what the brain chemistry of women looks like post-menopause, how it has been affected using HRT and if this treatment has improved cognitive wellbeing. The valuable insight we get from this study will help us learn more about the potential benefits of HRT."
Recommended Related Articles