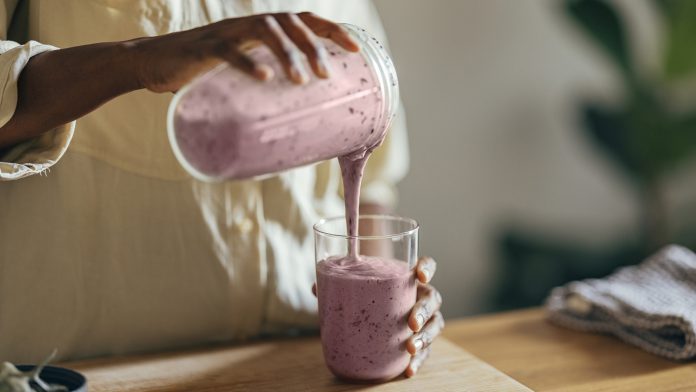 A new clinical trial beginning in Scotland will aim to improve treatment options for patients with Crohn's disease.
Crohn's disease is a lifelong condition causing parts of the digestive system to become inflamed. The symptoms of this condition cause diarrhoea, stomach aches, cramps, blood in your poo, tiredness, and weight loss. Currently, there is no cure for Crohn's disease; however, treatment can help reduce and control symptoms. 
The University of Glasgow and NHS Greater Glasgow and Clyde (NHSGGC) are working with hospitals around Scotland to conduct the BIOPIC study evaluating the use of PEN (Partial Enteral Nutrition), where patients replace half of their diet with liquid-only prepared supplements. 
The new study is funded by a $2.1m grant from The Leona M. and Harry B. Helmsley Charitable Trust and will begin in October 2022. 
Trying new Crohn's disease treatments
Current treatments include biologic medication ("biologics") that can slow or stop damaging inflammation, or EEN (Exclusive Enteral Nutrition), a liquid-only diet consisting of prepared supplements administered over a six-to-eight-week period. 
The available Crohn's disease treatments do not provide an effective solution for all patients. Prescribed patients are only effective in around 40-50% of patients, with 20% of people losing their response to drugs every year. EEN is very effective for treating active Crohn's disease, but it can be challenging to adhere to. 
To help improve patient outcomes, the researchers began the BIOPIC (BIOlogics and Partial enteral nutrition in adults with active ileocolonic Crohn's disease) study will recruit 80 people with active Crohn's disease who need treatment with biologics from six hospitals across Scotland. The participants will be randomly allocated either the standard treatment with biologics or treatment with biologics plus PEN for six weeks. 
Will biologics and PEN improve medication response?
The researchers will assess whether the combination of biologics and PEN improves patients' overall response to medications and prolong their disease remission when compared to patients treated with just biologics. 
Furthermore, they will measure the impact of the two treatments on patients' quality of life, body composition and micronutrient levels. The study will also explore how these treatments change gut microbial composition and function and whether they relate to changes in disease markers. 
Konstantinos Gerasimidis, Professor of Clinical Nutrition at the University of Glasgow, said: "This novel dietary regime has the potential to transform the current treatment of Crohn's disease, offering better disease control and a better quality of life for patients. 
"Understanding the role of the microbiome in this process and its interaction with the diet and biologic therapy will also offer insights into the underlying pathogenesis of Crohn's disease and may inform the development of novel personalised nutritional therapies. This high calibre study adds to our current research portfolio, which aims to unravel the dietary causes of Crohn's disease and to develop tolerable, side-effect-free dietary therapies for long-term disease management." 
Dr Jonathan Macdonald, Consultant in Gastroenterology at NHSGGC said: "Combining drug and dietary therapies as a strategy is a novel and exciting approach in Crohn's disease research and we're delighted to be playing such a key role in a study that we hope will help to improve the lives of patients. In NHSGGC, our focus is on providing the highest standard of patient-centred care at all times, and this study underlines this approach. 
"While there is no cure for Crohn's disease, we hope that this study will enable us to look at how we can help patients manage the condition while improving their quality of life." 
Recommended Related Articles