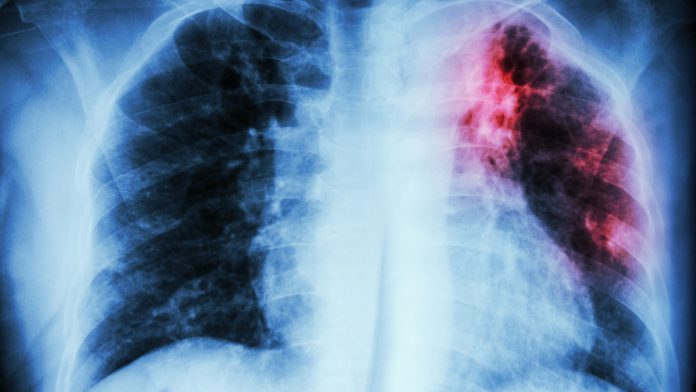 A new framework to improve tuberculosis treatment is being launched by the World Health Organization (WHO) to reduce the burden of the disease.
WHO's framework for collaborative action on tuberculosis and comorbidities will look to address the limited uptake of tuberculosis treatment and collaborative activities to reduce the disease's global burden. The initiative will support countries in enabling better people-centred care.  
The framework recognises that addressing the health related-risk factors and comorbidities of tuberculosis, as well as the disease itself, is essential to ending the tuberculosis epidemic. 
The framework outlines WHO's key steps to establish and strengthen collaboration across various health programmes and different sectors. The framework provides new guidance on the planning, implementation, and evaluation of these services.  
"The framework for collaborative action on TB and comorbidities aims to alleviate the burden of those affected along their pathway of care and increase access to high-quality prevention and care for people with TB and comorbidities, at the same place," said Dr Tereza Kasaeva, Director of WHO's Global Tuberculosis Programme.  
"We urge countries to use the framework to support the roll-out of people-centric approaches to end TB suffering and save lives."  
What is tuberculosis?
Tuberculosis often referred to as TB, is a bacterial infection that can be spread by inhaling tiny droplets through the coughs and sneezes of infected individuals. The disease mainly affects the lungs, but it can damage any part of the body, including the abdomen, glands bones and the nervous system. Tuberculosis can be a severe condition, however, it can be cured if it is treated with the correct antibiotics.  
According to WHO, the five key risk factors that drive the tuberculosis pandemic are alcohol use disorder, diabetes, HIV, tobacco smoking and undernutrition. It has been estimated that these risk factors accounted for 45% of all tuberculosis cases in 2020.  
People with tuberculosis are also likely to experience mental health disorders, drug use disorders and viral hepatitis. These conditions can lead to poorer tuberculosis treatment outcomes and lower quality of life. 
Research on tuberculosis treatment has declined
Despite previous tuberculosis-HIV collaborative activities taking place over the recent decades, action focused on tuberculosis treatment and commodities has declined recently. These collaborative activities yielded positive results in reducing death and suffering due to tuberculosis. The new framework will look to revive similar activities and make them a key concern for health programmes across the world.  
"As we move towards universal health coverage, a shift is needed towards health systems designed for people, with people. The framework for collaborative action on TB and comorbidities aims to do just this to ensure people-centred services for people living with TB" said WHO's Assistant Director General for Universal Health Coverage/Communicable and Non-communicable diseases, Dr Ren Minghui.  
The development of the framework was informed by interviews with survivors of tuberculosis and its associated comorbidities. The WHO researchers were also informed by focus group discussions with staff and clinicians from various healthcare programmes. WHO also consulted a number of key stakeholders in the healthcare industry before finalising the framework.
Recommended Related Articles