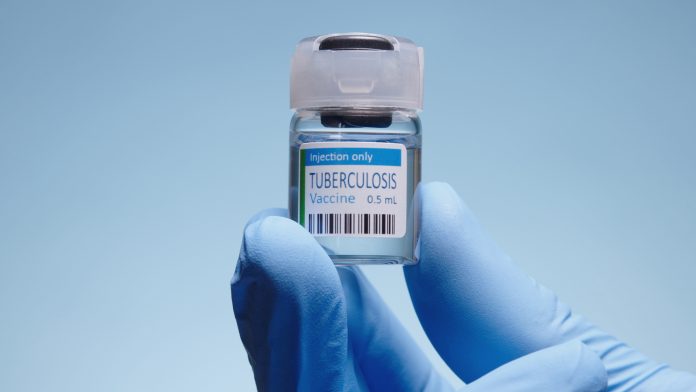 Evidence suggests that a new tuberculosis vaccine – called VPM1002 – is equally as safe as the BCG vaccine and causes fewer side effects.
Tuberculosis has killed more people globally than any other infectious disease, with Bacillus Calmette Guérin (BCG) being the only currently available vaccine to prevent severe cases. However, the BCG vaccine is not effective against all types of tuberculosis, especially among infants and immunocompromised patients.
The new tuberculosis vaccine developed by researchers Max Planck has been demonstrated to be equally safe for newborns with and without HIV exposure without some of the adverse effects caused by the BCG.
Limitations of the BCG vaccine
The World Health Organization (WHO) estimates that tuberculosis impacts around 20 million people worldwide, with 10 million new cases and around 1.5 million deaths annually. Tuberculosis is caused by mycobacteria that primarily impact the lungs but can also infect any other organ.
The disease is prevalent in low-income countries, and the WHO recommends that newborns are immunised as early as possible. The BCG vaccine, which contains attenuated pathogens of cattle tuberculosis, is employed for this and was first used a century ago but has some limitations.
Stefan H.E. Kaufmann, the developer of VPM1002 and Emeritus Director at the Max Planck Institute for Multidisciplinary Sciences in Göttingen and the Max Planck Institute for Infection Biology in Berlin, said: "We know that BCG can prevent so-called tuberculous meningitis and miliary tuberculosis in infants with a 75% to 86% effectiveness rate. But this is not the case for the most common form of the disease, pulmonary tuberculosis, in all age groups. Here, BCG is only insufficiently effective."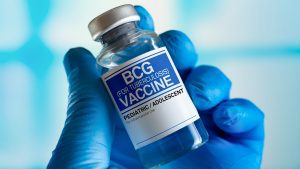 The team has been working since the 1990s on the VPM1002 tuberculosis vaccine, which the team developed by modifying the attenuated BCG vaccine strain so that immune cells can recognise the pathogens better.
Developing VPM1002
The team performed a trial in South Africa to compare the performance of VPM1002 and BCG in HIV-exposed and non-HIV-exposed newborns. The study included 416 eligible newborns who were randomly selected and vaccinated before day 12 of life – 312 receiving VPM1002 and 104 the BCG. The investigation analysed the safety and immune response (immunogenicity) associated with the formation of immune cells and immunostimulatory proteins.
The result showed that VPM1002 triggered fewer vaccine-related adverse reactions than BCG, such as scarring and abscess formation at the injection site and the enlargement of lymph nodes. Newborns with or without HIV exposure displayed comparable immunogenicity with both tuberculosis vaccines, but starting at six weeks of age, the BCG triggered a greater immune response.
Kaufmann said: "Studies such as those described here examine a vaccine's immunogenicity, but not its protection. For the latter, we have already developed a larger phase III clinical trial and have successfully enrolled mothers with their newborns to participate. Now the clock is ticking."
The researchers will know if VPM1002 can provide comparable or better protection than BCG vaccines when they get their initial results in around three years. Moreover, VPM1002 is being evaluated in adults in two other phase III clinical trials, which are scheduled to be completed in 2023 and 2024.