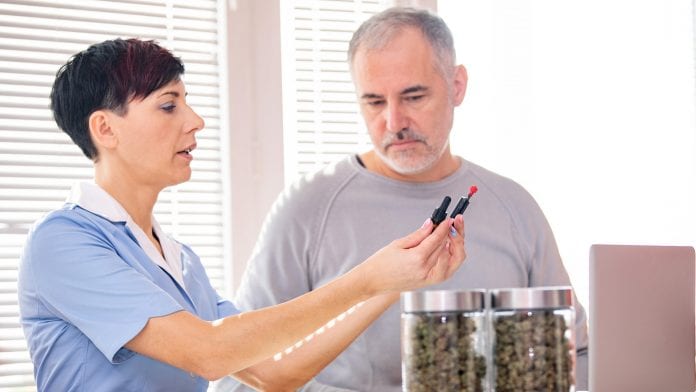 Sapphire Medical Clinics are first to offer access to a new range of UK manufactured medical cannabis products which are now cheaper and safer than the black market.
Sapphire Medical Clinics has announced the introduction of the new medical cannabis range, which will significantly reduce costs for patients whilst remaining at the highest quality as determined by the MHRA. A number of the clinic's patients have now started treatment.
A 2019 poll revealed that 1.4 million Brits are using 'street cannabis' to treat chronic health conditions, with access being difficult for many patients across the UK due to high price barriers. This new product will allow people to access the medicine affordably and legitimately.
Sapphire Medical Clinics is the first UK medical cannabis clinic registered with the Care Quality Commission (CQC) and offers consultations for all conditions where there is clinical evidence for the use of medical cannabis for patients at the appropriate stage of treatment.
Reducing cost
The overall cost to an average patient at Sapphire Medical Clinics including appointments is now less than £5 per day thanks to the new range of products.
Dr Michael Platt, Medical Director and Consultant Pain Physician at Sapphire Clinics, said: "We have certainly seen in the clinic that financial constraints have been a significant barrier to access for many patients. As treatment becomes more affordable, we hope this provides an immediate solution for those patients who would otherwise benefit from medicinal cannabis but have previously been unable to afford the associated costs of treatment.
"At Sapphire Clinics all patients are added to the UK Medical Cannabis Registry and our Real-World Data platform contributing to the growing evidence base. This data will ultimately help guide the availability for free treatment on the NHS in appropriate conditions."
Carl Holvey, Chief Pharmacist at Sapphire Clinics added: "It is very welcome to see UK produced medical cannabis products finally available to patients that meet the high regulatory standards and consistent availability that we expect. Patients that resort to sourcing cannabis illicitly face more than just the legalities of self-medicating, but also the unknown strength, contaminants, and unpredictability of this way of medicating."
Helping patients
Lorna Bland, 57, from Surrey, suffers from the chronic pain condition Fibromyalgia and was one of the first patients in the UK to receive a prescription for medical cannabis. Laura commented on price changes for her individual treatment: "The cost of treatment has changed considerably in the last year; my first prescription was £11.63 per day. Today I paid £80 for a 30ml bottle of oil which at my current dose equates to £1.60 a day. If patients are made aware of these significant improvements, prescribed medicinal cannabis may now be a feasible option for them too."
Leigh Sherman, 38, from Peterborough, has suffered from Generalised Anxiety Disorder for 16 years. Since December 2019, Leigh has been prescribed Medical Cannabis through Sapphire Medical Clinics. "The last nine months have been completely life changing. I am now able to make plans for my future such as moving house and securing full-time work."
Over this nine-month period, the cost of Leigh's treatment has reduced significantly: "My next prescription is £80, which should last me two months. It is significantly cheaper than my first prescription which was £300 and lasted one month. Before I was able to secure prescribed medical cannabis, I would pay around £70 a week for black market cannabis to try and self-medicate but this was inconsistent and unsafe."