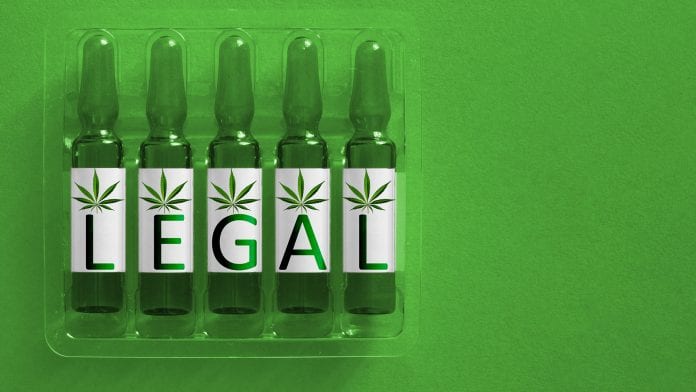 Earlier in July, New York state decriminalised the recreational use of marijuana. Instead of jail time, offenders will now be punished with a fine.
Governor Andrew Cuomo has been pushing for New York cannabis legalisation for quite some time now but has fallen short each time. Nonetheless, despite the numerous attempts, Cuomo is still actively pushing to legalise the recreational use of cannabis.
If New York were to legalise cannabis, it would become the 12th US state to pass legislation for recreational use, following Illinois' recent legalisation. While cannabis is only legal for medicinal purposes in the state of New York, many companies have established operations in anticipation of recreational legalisation.
New York cannabis legalisation
In New York City, there are already over a dozen legal medical dispensaries. Notably, several of these dispensaries even operate recreational channels in legal markets. Moreover, there are also several hemp farms operating in upstate New York.
Despite New York's legalisation status, the state already has cannabis companies fluidly operating to serve thousands of consumers. Several other states are witnessing similar patterns to New York. For instance, states such as Arizona, Florida, and New Jersey were reporting over tens of millions of dollars in annual sales in 2018 despite having only legalised medical cannabis.
Notably, these states were among the most likely candidates to legalise recreational use in the shortcoming years, according to industry experts. Overall, the legal cannabis market is permeating throughout the US states and is creating a multi-billion dollar industry.
Additionally, ongoing legalisation efforts in the US are beginning to further influence other nations as they explore opportunities within the legal market. And while medical cannabis still dominates that broad cannabis marketplace, increasing awareness and legalisation efforts are expected to further propel the industry.
Cannabis across the globe
Medical cannabis can already be found in many regions around the world such as parts of the US, Australia, Canada, France, Germany, Thailand, and South Korea. Yet, due to the lack of research and the plant's potential for abuse, government regulators have explicitly outlined the requirements patients must meet in order to be eligible for medical use.
Germany's parliament allows patients to use medical cannabis for multiple sclerosis and chronic pain, but it heavily depends on the severity of their condition. The US began adopting medical cannabis back in the 1990s when California became the first state to legalise medical use. Canada legalised medical cannabis use back in 2001, but only allowed it for two specific uses.
Moreover, consumer preferences have changed and consumers are beginning to demand more premium and higher quality products. Specifically, in the US and Canada, 'craft cannabis' has become an emerging product that is quickly gaining popularity. Cultivators engaging in craft cannabis cultivation carefully nurture each individual plant to ensure its high quality and potency. Notably, craft cultivators also grow their cannabis organically, meaning they avoid the use of artificial products that may damage the strain and cannabinoid content.
Overall, the meticulous care and distinct growing techniques create an eccentric strain that stands out from traditional products.
Rose Mattio, Founder of Rosie Mattio Public Relations, said: "More and more consumers desire a tangible connection with the cannabis flower and care about small farm values such as sustainability, craftsmanship, organic principles and hands-on cultivation techniques."