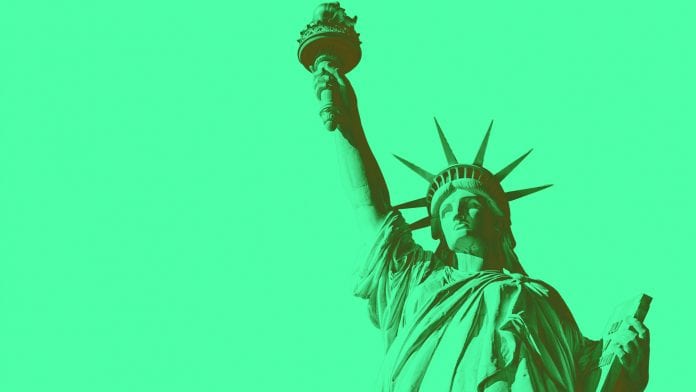 The New York governor has included outlines for plans to legalise the use of cannabis in the 2020 budget.
As part of the opportunity agenda, Governor Andrew Cuomo proposed last week that New York implements a comprehensive regulatory approach to legalising cannabis for adult use.
The plans include creating a new Office of Cannabis Management, specialising in cannabis regulation, as well as overseeing the medical cannabis, adult-use and hemp programmes – estimating sales could bring in $20m (~€18.15m) in revenue in the first year.
The proposal will administer social equity licensing opportunities as well as facilitating market entry through access to capital, technical assistance and incubation of equity entrepreneurs.
The Cannabis Regulation and Taxation Act
In July 2018 a report was issued by the Department of Health that concluded that the positive impacts of a regulated cannabis programme in New York 'outweighs the potential negative aspects.'
Despite legalisation of cannabis being included in last year's budget – the proposal was unsuccessful. This year's budget proposal establishes a regulated and taxed cannabis industry in New York, including regulations and controls for the production, distribution, transportation, and sale of cannabis – efforts for which will be done in co-ordination with Connecticut, New Jersey and Pennsylvania.
Three taxes are imposed on the adult-use of cannabis including the cultivation of cannabis taxed at the rate of $1 per dry weight gramme of cannabis flower, $0.25 per dry weight gramme of cannabis trim, and $0.14 per gramme of wet cannabis; the sale by any entity to a retail dispensary taxed at a rate of 20% of the invoice price; and the same sale by any entity to a retail dispensary taxed at a rate of 2% of the invoice price, but collected in trust for and on account of the county or a city with a population of a million or more in which the retail dispensary is located.
Centralise Medical Cannabis Supervision
A newly established Office of Cannabis Management (OCM) will administer the comprehensive cannabis regulatory framework, and will centralise all the licensing, enforcement and economic development functions in one entity.
The OCM will also be supervising the continued expansion of the current medical cannabis programme, and institute reforms that expand patient access and product affordability, along with encouraging research opportunities among medical cannabis providers, health care providers, and medical insurers.
Setting the record straight
The report highlights that more than 800,000 people have been arrested for possession of small amounts of cannabis – most of those being people are colour. The 2020 proposals would reduce these racial disparities as part of the proposal recommends correcting past harms to individuals and communities that have disproportionately been impacted by prohibition.
In his address, Governor Cuomo, said: "Legalise adult use cannabis. I believe it is best done in the budget. I said that last year. I believe the budget is the opportunity, frankly, to make some tough decisions and work through tough issues."