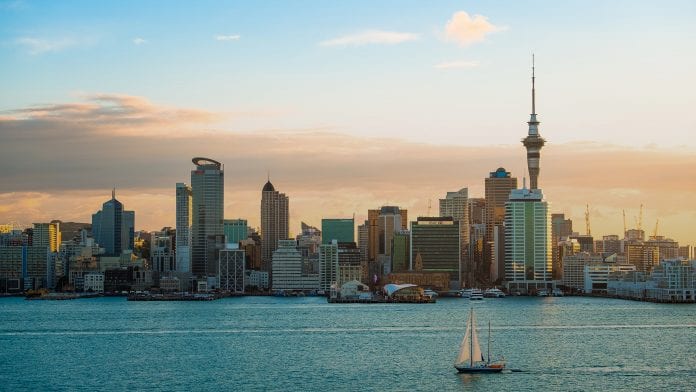 HEQ explores the success of New Zealand's efforts to combat the COVID-19 pandemic.
As of 4 August, New Zealand had reported a total of 1,217 confirmed cases of COVID-19; an additional 350 probable cases; and 22 deaths from COVID-19. Its 22 active cases have all occurred in people travelling into New Zealand; all these patients are currently in managed isolation.
The New Zealand Government, led by Prime Minister Jacinda Ardern, has drawn international commendation for its prompt, comprehensive response to the COVID-19 pandemic and its clear, co-ordinated messaging strategy, leading to high rates of public compliance and support for government measures. HEQ explores New Zealand's relative success in combating the COVID-19 pandemic.
Lockdown and border closures
New Zealand instituted a ban on travel to and from China, where COVID-19 appears to have originated, on 3 February, with all New Zealand residents returning from China after that date compelled to quarantine for 14 days. This was followed shortly by a travel ban on Iran, which had seen high rates of infection; and quarantine restrictions on travellers arriving from South Korea and Italy, as well as anyone arriving in New Zealand who exhibited symptoms of the virus. By 16 March, all travellers entering the country were ordered to self-isolate; Ardern said: "I make no apologies. This is an unprecedented time."
Full lockdown measures were in place across New Zealand by the end of March, with all non-essential services, schools and public amenities closed and residents urged to remain at home where possible. An extensive testing programme was implemented, with the capacity to conduct up to 10,000 tests per day. At the peak of the spread of COVID-19, New Zealand registered 89 new cases a day.
Some non-essential businesses, including establishments offering food to take out, were permitted to open at the end of April with stringent infection prevention standards in place; and in early June, following the announcement that no new cases had occurred in New Zealand for at least 17 days, lockdown restrictions were lifted entirely on businesses, schools, workplaces and public gatherings. Ardern declared the country to be 'free' of COVID-19, telling reporters: "While the job is not done, there is no denying this is a milestone – so can I finish with a very simple 'Thank you, New Zealand'."
Communication and public engagement
In March, the government launched its 'Unite against COVID' campaign, which urged New Zealanders to work together to halt the spread of infection. Ardern delivered regular press briefings and Facebook Live updates, offering encouraging and reassuring messages to residents. In April, 88% of New Zealanders said they trusted the government's response to the pandemic; average public trust in government of G7 nations at the time was at 59%. A study conducted by researchers at Massey University in July found that more than 90% of New Zealanders were fully aware of the symptoms, preventative behaviours and asymptomatic transmission of COVID-19; and 94% were able to correctly identify as false the theories that only elderly patients can contract the virus and that it is spread by 5G towers.
When New Zealand announced that it would be lifting all lockdown restrictions aside from border closures in early June, Ardern outlined 10 'golden rules' for maintaining public safety:
People who are ill should stay at home;
Anyone exhibiting symptoms of a cold or flu should get tested for COVID-19;
'Wash your hands, wash your hands, wash your hands';
Surfaces should be regularly disinfected;
Anyone told to self-isolate by health officials must do so immediately;
Anyone concerned about their health or with underlying conditions should seek the advice of their GP;
Residents should keep track of where they have been and with whom they have been in contact, to facilitate contact tracing in the case of infection;
Businesses should display a QR code enabling people to download the contact tracing app;
Remain vigilant; and
'Be kind to others and yourself'.
The World Health Organization (WHO) singled out New Zealand for praise in July, saying on Twitter: 'New Zealand followed WHO guidance on isolating cases, reducing contact and testing, and successfully eliminated community transmission of COVID-19.'
Economic support for businesses and families
The government launched a raft of measures offering economic support to businesses and individuals affected by COVID-19 and the lockdown, including $9.3bn in wage subsidies and a $20bn business loan initiative whereby the government agrees to provide guarantees of up to 50% for new loans to small and medium sized enterprises (SMEs). A tax reform package will refund more than $3bn in taxes to small businesses; and a support plan for mortgage holders will ensure, in principle, that homeowners will not lose their house if they become unemployed.
In April Ardern announced that she, along with all government ministers and chief executives of public services, would take a pay cut of 20% for six months in solidarity with citizens affected by the pandemic, saying: "If there were ever a time to close the gap between groups of people across New Zealand in different positions, it is now."
Key risks: fatigue and complacency
In June New Zealand saw its first two cases of COVID-19 in 24 days, with two women who had arrived in New Zealand from the UK testing positive after being granted a compassionate exemption from isolation to visit a dying relative. Dr Ashley Bloomfield, New Zealand's Director General of Health, announced that all further exemptions from quarantine would be contingent on a negative test for COVID-19, saying: "Compassionate exemptions should be rare and rigorous and it appears that this case did not include the checks that we expected to be happening. That's not acceptable."
Two months after the lifting of lockdown restrictions, public health officials in New Zealand have become concerned that residents are now less vigilant about infection control measures than they should be: fewer than 13% of New Zealand residents have downloaded the country's contact tracing app and many businesses have yet to implement the QR code for the app. Bloomfield cautioned of the risks of complacency in early August, saying: "We have to be absolutely on our toes…it's a matter of when, not if [another outbreak occurs] – we're working on the basis that it could be any time."
This article is from issue 14 of Health Europa. Click here to get your free subscription today.