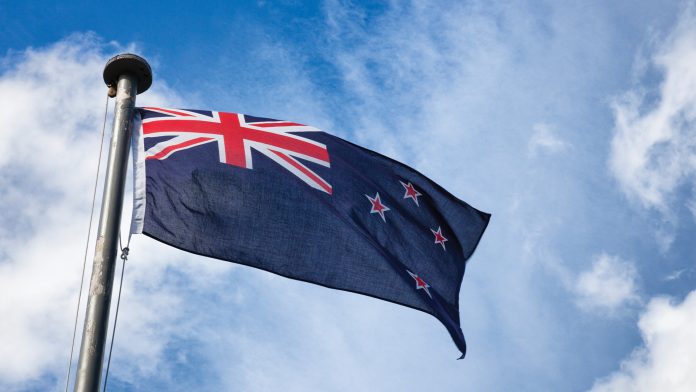 New Zealand's Ministry of Health have developed a 'medicinal cannabis scheme.' Here we take a look at what this means for the use of medicinal cannabis in New Zealand.
In New Zealand, the Ministry of Health are developing a 'medicinal cannabis scheme' which enables the domestic commercial cultivation and manufacture of medical cannabis. According to the ministry: "enabling domestic cultivation and manufacture is expected to make quality medicinal cannabis products more readily available. This will remove a barrier for patients accessing medicinal cannabis, as health practitioners will be able to prescribe these products with confidence."
Moreover, the scheme aims to improve the access of quality medicinal cannabis products by "enabling the domestic cultivation and manufacture of medicinal cannabis products, enabling the setting of minimum quality standards for products and all stages of production, and reviewing […] how cannabis is prescribed."
Discover palliation
Excluding CBD products, in New Zealand medicinal cannabis is legal and available to those who have been prescribed directly from a clinician, and to those who require palliation. Palliation is "an approach which aims to alleviate pain and suffering for a person with an advanced progressive life limiting condition, who is nearing the end of their life. The government considers this a better description of the group of patients the compassionate provisions were designed for than the term 'terminal illness' which was originally used.
"Approximately 25,000 New Zealanders could benefit from palliative care. [It is expected that] this group of patients would be covered by the provision, but it is not known how many would choose to use illicit cannabis. The provisions mean patients who have been diagnosed by a medical practitioner or nurse practitioner as requiring palliation can possess and use illicit cannabis and cannabis utensils. Patients will need to hold evidence from a medical practitioner or nurse practitioner that states they have been diagnosed as requiring palliation to avoid prosecution or provide similar evidence to defend any charges in court.
"[…] The exception and statutory defence is a compassionate approach acknowledging some people requiring palliation are currently choosing to use illicit cannabis to relieve their symptoms. It means that they will not receive a criminal conviction if they have been diagnosed as requiring palliation by a medical or nurse practitioner."
Controlling cannabis compounds
According to the New Zealand ministry: "The only cannabis compounds that are now controlled drugs are tetrahydrocannabinols and related psychoactive substances. Cannabidiol and any substances related to tetrahydrocannabinols that are not psychoactive are not controlled drugs. Cannabinoids are a family of substances that have similar structures. Tetrahydrocannabinols (THCs) are a family of largely psychoactive substances that share similar structures and are a subset of the cannabinoid family. The main psychoactive component of cannabis is a THC."
In accordance to the New Zealand Ministry of Health Misuse of Drugs (Medicinal Cannabis) Amendment Act: "That while all THCs are controlled under the Act, substances that are related to THCs will only be controlled under the Act if they are capable of inducing more than a minor psychoactive effect, by any means.
"The words 'is capable of inducing more than a minor psychoactive effect, by any means' includes a chemical that can be altered by a simple conversion technique (such as heating) to produce a chemical that has a more than a minor psychoactive effect. This would include tetrahydrocannabinolic acids, which can be converted to tetrahydrocannabinols themselves by a simple conversion technique (eg, THCA converts to THC with heating).
"Cannabidiol (CBD) is a substance found in cannabis with potential therapeutic value and little or no psychoactive properties. The Act reflects the advice of the Expert Advisory Committee on Drugs by descheduling CBD as a controlled drug, making it a prescription medicine only. The Act means the number of cannabinoids in CBD products will only be restricted if they are THCs or psychoactive related substances. This will make CBD products easier to manufacture and while minimising risks to individuals from the psychoactive components of cannabis and minimising the risk of diversion and abuse."
The world of Sativex
'Sativex' refers to an oromucosal spray which is made up of Nabiximols, which is equivalent to Cannabis sativa L. extracts (delta-9-tetrahydrocannabinol and cannabidiol). According to the 'New Zealand Medicines and Medical Devices Safety Authority' (MEDSAFE3): "Sativex is used to improve symptoms related to muscle stiffness (spasticity) in multiple sclerosis (MS). Health professionals sometimes talk about 'spasticity' when describing the muscle stiffness that you may experience. Spasticity means there is an increase in 'muscle tone'.
"In other words, when the muscle is moved, there is more resistance to this movement than there normally would be. Muscles feel more rigid. Sativex is used when other medicines have not worked to relieve your muscle stiffness. Sativex is a mouth spray (oromucosal spray) which contains the active ingredient nabiximols which consists of cannabis extracts called cannabinoids."
Moreover, "in New Zealand, Sativex is approved for use as an add-on treatment for symptom improvement in patients with moderate to severe spasticity due to Multiple Sclerosis who have not responded adequately to other anti-spasticity medication and who demonstrate clinically significant improvement in spasticity related symptoms during an initial trial of therapy.
Any other use of Sativex is an unapproved use of this medicine in New Zealand. Prescribers should be aware that the clinical safety and efficacy has not been fully investigated in other medical conditions and the long-term usefulness of this medicine has not been established. Irrespective of whether prescribing is for an approved or unapproved use, extended periods of treatment should be periodically re-evaluated to examine the long-term safety and efficacy of the medicine for the individual patient."
References
Please note, this article will appear in issue 10 of Health Europa Quarterly, which will be available to read in July 2019.
Recommended Related Articles