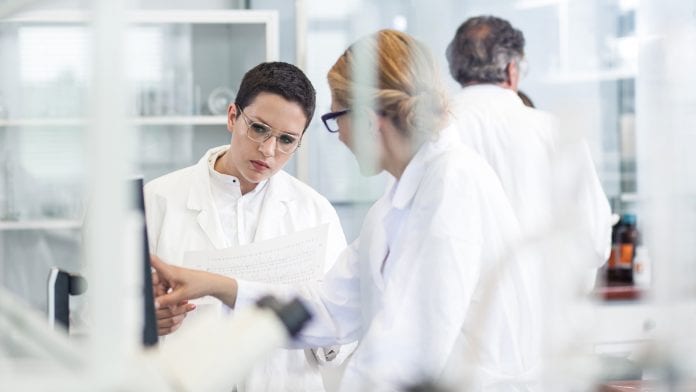 Tetra Bio-Pharma are pleased to announce their co-development agreement with MAKScientific – could this agreement be the advancements needed for next generation pharmacology research?
Leaders in cannabinoid-derived drug discovery & development, Tetra Bio-Pharma, are excited to announce their co-development agreement with MAKScientific. This co-development has the aim of providing next generation pharmacology research of Rx drugs to further secure growth for Tetra.
Did you know that Tetra-Bio Pharma are Partners with Health Europa? Learn about our Partners and their research in cannabinoid-derived pharmaceuticals and more.
Access to molecules
"This collaboration with MAKScientific provides significant opportunities for Panag Pharma Inc to expand the company's research to de-risk and advance novel lead drug compounds to the clinic," says Dr Melanie Kelly, CSO Panag Pharma and Tetra. Panag Pharma Inc is a Canadian based bio-tech company focused on the development of novel cannabinoid-based formulations for the treatment of pain and inflammation, and was acquired by Tetra Bio-Pharma back in 2019.
She adds: "MAKScientific's founder, Professor Alexandros Makriyannis, is a pioneer in drug development in the cannabinoid space and his ground-breaking work has been instrumental to our understanding of how drugs interact with and modulate the endocannabinoid system."
Such an agreement provides Tetra with access to novel patented new molecules with CB1 and CB2 agonist or antagonist properties. This agreement also secures patented drug candidates for Tetra to further build after Caumz and QIXLEEF receive marketing approval.
What do you know about MAKScientific?
MAKScientific is a recognised world leader in endocannabinoid research and drug development and has proficiency in medicinal chemistry, drug design, along with substantial drug development assets. The company has a large library of carefully designed druggable cannabinergic compounds as well as advanced preclinical drug candidates for treating metabolic disorders, chronic liver disease, pain, neurodegenerative, inflammatory diseases and addiction.
MAKScientific has developed a pipeline of small molecule drugs that target the cannabinoid receptors (CB1 and CB2) as well as other targets implicated in the endocannabinoid system. Under this agreement, MAKScientific will develop new molecules that will be screened by Tetra for potential efficacy in various indications including cancer, pain and inflammation as well as other potential targets of interest to Tetra.
"A successful Biopharmaceutical company requires a pipeline of patent protected molecules that can become its next generation therapeutics. Patent protection is one of the most important aspects to safeguarding the company's assets and its shareholders investments," commented Dr Guy Chamberland, CEO and CRO of Tetra.
Taking pharmacology research to commercialisation
Tetra is growing rapidly into a fully vertically integrated pharmaceutical company that through its established agreements and strategic partnership can take a new molecule, developed and patented by MAKScientific, and bring it all the way to commercialisation.
"Tetra is set for a strong future moving forward and is clearly shaped into a Biopharmaceutical Company of Rx products based on cannabinoid-based drug discovery and development," stated Chamberland.
Do you want the latest news and updates from Health Europa? Click here to subscribe to all the latest updates, and stay connected with us here. 
Recommended Related Articles