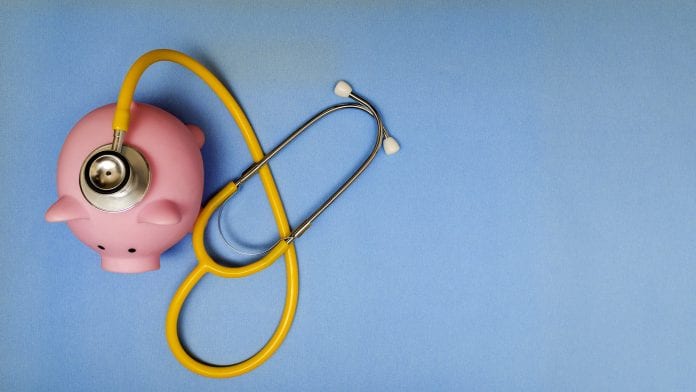 The UK government has announced £7bn of funding that will go towards health and care services to help support the NHS COVID-19 response.
The new funding package will enable the NHS to continue to provide support and capacity as the COVID-19 pandemic continues. £6.6bn of the funding will support the NHS with measures such as hospital discharge, infection control, long-COVID services, and NHS staff support services.
It will also ensure the NHS can continue to provide the mental health and occupational health support services it has put in place for nurses, paramedics, therapists, pharmacists, and other staff working on the frontline during the pandemic.
This is in addition to £341m for further infection control measures and rapid testing in adult social care services.
Protecting the vulnerable
The extra £341m for adult social care will enable the continuation of rigorous infection prevention control measures and to support rapid testing to keep staff and residents safe in day care, respite care, care homes, and other community care settings. This will support the protection of some of the most vulnerable in society as restrictions are eased and visits to care homes are reintroduced.
Health and Social Care Secretary Matt Hancock said: "We've backed the NHS at every point in this pandemic, so they can treat patients, stay safe and save lives. We're backing them again today with a further £6.6 billion of funding for the first half of this financial year, including £594m towards safe hospital discharge.
"I can announce £341m to support adult social care with the costs of infection prevention control and testing that will make sure visits are safe for everyone. We will also be extending enhanced discharge arrangements for mental health patients."
Restarting health services
The government hopes that the NHS will be able to start increasing elective care procedures as hospital admissions from COVID-19 fall following the roll out of the vaccination programme, such as hip replacements or cataract surgery.
To support this, £594m has been ring-fenced to continue the hospital discharge programme, and an additional £87m will provide enhanced discharge from inpatient mental health care.
Funding will be available over the next nine months for short-term support, and may be used to offer support in homes, to help people cope with things like daily routines, tenancy, finances, personal care, or employment, to provide temporary accommodation, or to adapt homes.
This funding forms part of the £500m for mental health and the NHS workforce announced in the Spending Review.