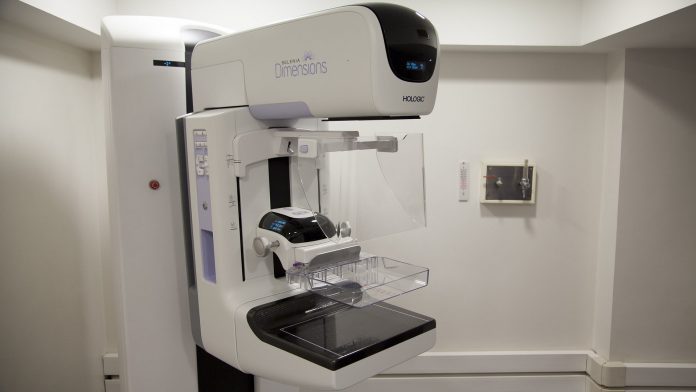 Over 300,000 women aged between 70 and 79 are to be offered a catch-up NHS breast screening test this year in England, following recent reports of missed invitations due to 'a complex IT problem'.
Analysis by Public Health England (PHE) found that a number of invitations for a final breast screening test had not been sent out to women between their 68th and 71st birthday. As a result, approximately 450,000 women since 2009 were affected.
Every year, over 2.5 million women are invited for a routine breast screening, with women between the ages of 50 to 70 receiving a screening every three years up to their 71st birthday. Around two million women take up on this offer.
Identifying the fault
The issue was identified in January this year while reviewing the progress of the age extension trial, AgeX. It then became apparent that a similar impact has resulted from long term problems with the routine programme as well.
Additionally, some of the local services had not invited everyone for a final screen in the three years before their 71st birthday.
The fault has now been identified and fixed, meaning women who did not receive their final routine invitation and are registered with a GP are being contacted and being offered a catch-up screen.
All women are to be contacted by the end of May 2018. PHE have anticipated that the rescreens will be completed by the end of October this year.
'Carried out urgent work'
Deputy medical director of PHE, Dr Jenny Harries, said: "On behalf of NHS breast screening services, we apologise to the women affected and we are writing to them to offer a catch-up screening appointment. They and their families' wellbeing is our top priority and we are very sorry for these faults in the system.
"A complex IT problem with the breast screening invitation system has led to some women not being invited for their final screen between their 68th and 71st birthdays. We have carried out urgent work to identify the problem and have fixed it. Additional failsafe systems have been introduced to ensure the problem does not reoccur."
The NHS breast screening programme is a world leading prevention service for women in England, which has helped detect around 18,400 cancers annually and has saved 1,300 lives.
An independent review
To look at the issues, the Secretary of State for Health and Social Care, Jeremy Hunt, has commissioned an independent review of the screening programme.
This includes its processes, IT, further changes, and improvements that can be made to the system to minimise the risk of any repetition of this incident.
Source: Public Health England