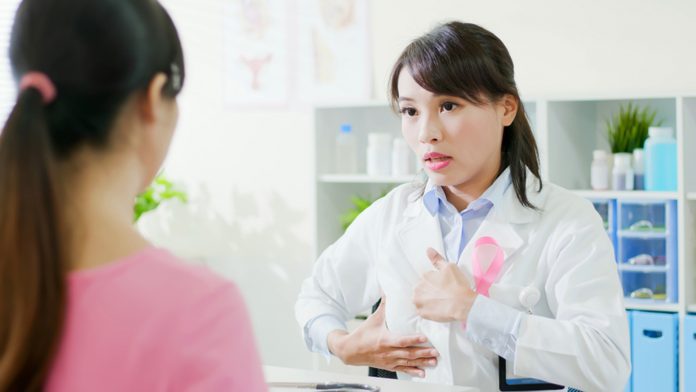 Figures show that over 320,000 people received NHS cancer treatment from November 2021 to October 2022 – the highest year on record. 
To start the new year, the NHS has announced positive data surrounding cancer rates in the UK. More people received vital NHS cancer treatments over the last year than ever before the pandemic. Additionally, lifesaving NHS cancer checks increased with over 2.8 million people seen – up by almost one-fifth in the same period before the pandemic (2.35 million in 2018/19) with over 10,000 checks each day and around 6% resulting in a cancer diagnosis.  
Dame Cally Palmer, National Cancer Director for NHS England, said: "NHS staff have been working incredibly hard over the past year to recover from the pandemic and it's thanks to our campaigning efforts and early diagnosis drives, alongside the courage of people like Dame Deborah James encouraging people to come forward, that we've seen and treated record numbers of people." 
Investing in lifesaving cancer awareness campaigns
As a result of doubled investment into cancer awareness campaigns in NHS history, more people were invited and encouraged to come forward for checks. This saw the NHS see and treat a wider range of people. The data shows that 100,000 patients were diagnosed with cancer at stages one or two when it is easier to treat last year (2021-2022). 
Health and Social Care Secretary Steve Barclay said: "In the last year, record numbers received vital cancer treatment – up by over 8,000 on the same period before the pandemic. 
"The NHS is also providing more cancer checks than ever before and diagnosing record numbers of cancer at an early stage, as well as investing in campaigns to raise awareness of symptoms and encouraging people to come forward with concerns." 
Providing NHS cancer treatments to the community
Diagnosing cancers early is key to improving health outcomes and providing the most effective NHS cancer treatment to patients.  
All GP teams have direct access to lifesaving tests for patients, reducing wait times and speeding up diagnosis for thousands of patients or the all-clear for many more. Furthermore, high street pharmacies will be funded to spot signs of cancer, with training for pharmacists starting in January 2022.  
The NHS has also doubled community lung truck sites, leading to over 30,000 people receiving a lifesaving lung MOT every month. As a result, over 1,300 people were diagnosed with lung cancer early, and more than 77% of people were diagnosed at either stage one or two.  
Professor Kristian Helin, Chief Executive of The Institute of Cancer Research, London said: "When cancer is caught at an early stage, treatment is often more effective and the chances of successful recovery are much higher. This is why speeding up cancer diagnosis can make an enormous difference in survival rates. 
"It is encouraging to see that a record number of people received cancer treatment in the past year and that a high proportion of them were diagnosed at early stages when the disease is more easily treatable. 
"It is vital that people are encouraged to come forward for checks if they have symptoms. At the ICR, we have worked with our hospital partner The Royal Marsden to launch the 'Man Van', a mobile health clinic that provides free health checks for men to boost early diagnosis of prostate and other urological cancers. 
"This is one example of the ways we can innovate to ensure more cancers are detected early." 
Recommended Related Articles