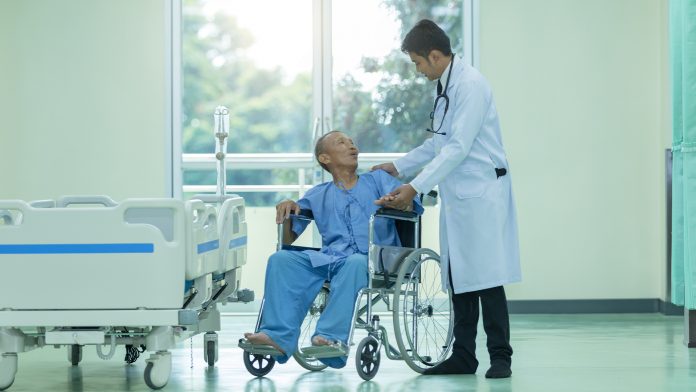 A new publication from NHS Clinical Commissioners demonstrates the unique perspective brought by clinical commissioners and argues the essential components required to ensure efficiency.
As the NHS strives to deliver the Long Term Plan through integrated care systems, it must not lose the clinical leadership, understanding of their local communities and unique perspective provided by NHS Clinical Commissioners.
The importance of CCGs and thriving NHS clinical commissioners
A new publication from NHS Clinical Commissioners highlights the dynamic expertise brought by clinical commissioners – the clinical expertise, collaborative working with provider colleagues, and an understanding of the population's needs in the system in which they operate – and emphasises that these are key aspects to developing integrated services that are fit for purpose and get the best value.
The publication 'The changing face of clinical commissioning' is based on interviews with leaders from nine CCGs in England, outlining the vital patient centred work that is taking place across the country to drive through innovations and improvements across health and social care, typically in partnership with other bodies.
Dr Graham Jackson, co-chair of NHS Clinical Commissioners, said how the report "demonstrates why, six years since CCGs were established, clinical commissioning remains valuable to our health and care system, and why it is so important to keep the unique strengths of clinical commissioners as we move into the NHS's next phase.
"Our members will be working differently but it is imperative to ensure that clinical leadership and decision making is maintained within the commissioning function at all levels to create an NHS that is fit for the future. NHSCC will be here to support our members as they work to deliver the Long Term Plan and improve the health of the population."
Overview of the recommendations
The report makes three clear recommendations to national bodies, decision makers and ICS leaders that the following are retained as Integrated Care Systems (ICSs) develop:
Tangible 'place' level links and responsibilities – CCGs have formed working relationships with others in their 'place', especially local government. As they increasingly work at larger 'system' footprints, the important work at place level should not be lost;
'Stewards' and the system perspective – CCGs can make sure providers are doing the right thing for their population as they're the only ones without vested interest – their voices within systems must be heard;
Keeping clinical engagement at the core – CCGs have been successful in embedding clinical leaders and the expertise, credibility, and better health outcomes this brings. This must be maintained as we move to more system working.
Ultimately, the ability of the commissioning sector to recognise where change is needed and the ability to take action are assets that can only help the delivery of the Long Term Plan.
Recommended Related Articles