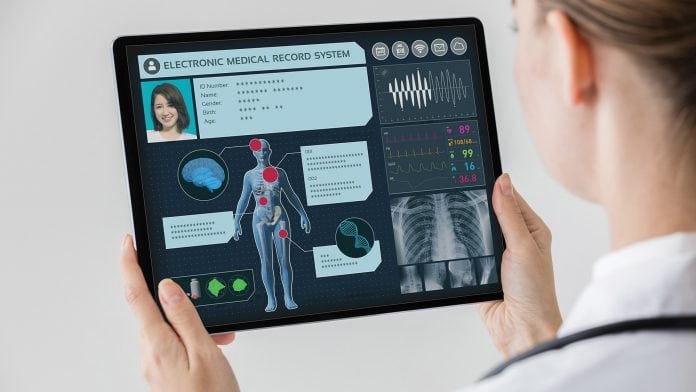 David Bolton, Qlik's vice-president, industry solutions, marks the 70th anniversary of the NHS by looking at the transformative possibilities data analytics offers the service in becoming a truly integrated and robust healthcare system fit for another 70 years.
The National Health Service was launched in 1948 with a principal objective to combat common diseases like polio and tuberculosis. While the achievements of the NHS on this front have been monumental, the societal challenges facing healthcare providers today are even more complex. Data analytics has emerged as an essential tool in future-proofing the NHS to cope with the challenges that lie ahead.1
The value proposition of data
Britain has a growing, ageing and longer-living population. Social inequality, poverty and lifestyle choices have made conditions such as obesity, diabetes and cancer commonplace. And more complex and varied mental health and social care needs are presenting across all age groups. In addition, NHS budget increases are at an all-time low since 2010, with more than £140bn (~€159bn) spent on healthcare in 2017 – ten times the amount spent 60 years ago.
These factors considered, the NHS is regularly characterised as outdated and riddled with chronic and unsolvable problems. In reality, trusts are committed to front-line innovation and problem solving in terms of patient, operations and resource management. This drive is increasingly based on a recognition of the transformative power of data. The approach that once developed a co-ordinated strategy for disease control can be found today in the numerous data-centred NHS projects instigated at trust level. Far from the levers of government, self-starting regional care providers are leading from the front by trailing and rolling out systems and solutions to tap the benefits of the digital economy and the problem-solving capabilities of data analytics.
For instance, Cambridge University Hospitals NHS Foundation Trust developed a dashboard using the Qlikview tool to provide a centralised platform to gather, monitor, display and analyse data on influenza infection. This platform succeeded in giving the trust a clearer view of infection rates and clusters, which contributed to a 40% decrease in hospital-acquired (nosocomial) influenza rate in the winter of 2017-18.
The digital future of the NHS
Long before the arrival of digitisation, the NHS was among the nation's biggest data generators – filling thousands of shelf miles with patient records. This untapped resource held the keys to solving many of the organisation's intrinsic problems. Today, the way patient data is stored and used is changing forever and with it is emerging a dynamic and paperless vision for the service's future. Across the NHS, systems innovations are being developed and mirrored to establish best practice for data optimisation and information sharing to achieve a seamless interoperability across disparate parts of the organisation.
Care providers now have the solutions to turn patient information into valuable, actionable data though advanced analytics.
An example of this in practice is the adoption by Wrightington Wigan and Leigh NHS Foundation Trust (WWL) of Qlik's QlikView solution to create a finance app to give budget holders an easily accessible overview of their monthly budgets – drilling down to invoices, staffing costs and income. So transformative was the project, the trust went on to adapt nearly 30 other Qlik apps to support an array of operations through easy access to actionable data. In general terms, this data innovation helped WWL to see where efficiency savings could be made, hence reducing costs while improving efficiencies and the quality of patient care.
The NHS has moved into a dynamic data-centric era. A solutions- and co-operation-focused instinct is now driving digital transformation across the service. Data analytics are now enabling forecasting for crises, challenge and change. Systems integration and information sharing can address headline-making problems such as bed shortages, ambulance response times and delayed or inaccurate diagnosis. Moreover, giving staff a 360-degree view of a patient's medical history improves the effectiveness of care paths, experiences and outcomes across all sectors of the service. Crucially, integration facilitated fully informed decision making, which, in turn, as seen at WWL, reduces inefficiencies and cuts costs.
The global picture
In global terms, just as data has redefined commerce, it is set to transform healthcare provision. A 2018 report from Deloitte on the future of global healthcare echoes what is happening in the NHS. It asserts that digital solutions innovations have the capacity to address everyday problems and focus healthcare providers on mission-critical activities to support and enhance the patient experience and reduce the per capita cost. Furthermore, in terms of working conditions, solutions such as application-based scheduling software can facilitate flexibility in shift management to ensure adequate staffing.2
Deloitte talks about the future of healthcare in terms of combinations of technology and talent. The NHS is in essence its workforce, and while cultural change is required in some quarters to help see the benefits of data analytics fully realised, the arrival of Internet of Things (IoT) to healthcare is helping to maximise on the efforts of staff. Globally, integration across devices and systems is enabling remote observation for the treatment of disease, facilitating preventive care, fitness monitoring, and patient outreach.
While research is key to advancing effective treatment, data analytics are supercharging the effect. For instance, through data analysis, the New York State Department of Health identified Long Island as an at-risk area for childhood asthma. They consequently launched a programme to educate childcare providers about asthma management, which resulted in a 92% reduction in hospitalisations and 61% fewer visits to ER.3
The next 70 years
The NHS is celebrating 70 years at a time of transformation and transition. Far from heralding its demise, digitisation and the power of data is set to become its life-blood. The next age of the organisation will be directed and defined by the intelligence distilled from integrated data analytics solutions. While the national narrative around the NHS has so often focused on cost pressures, data analytics will shift the value measure to the success of outcomes. Moreover, data analytics and ethics management will transform the decision-making process, balancing risk and reward, to eradicate a myriad of problems and improve patient care paths. For the NHS, then, it must be concluded, its best years lie ahead.
References
Institute for Fiscal Studies, 2017
Deloitte. 2018. Global health care outlook: The evolution of smart health care
Qlik. 2018. Enhancing patient care to drive preventative care
David Bolton
Vice-President, Industry Solutions
Qlik
www.qlik.com/us
This article will appear in issue 6 of Health Europa Quarterly, which will be published in August.
Recommended Related Articles