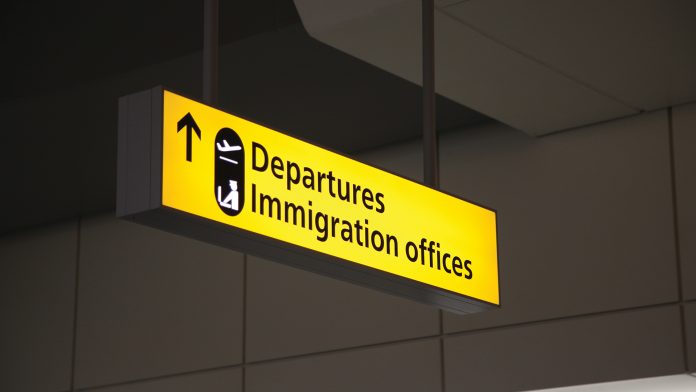 Maddie Grounds writes as a political correspondent for the Immigration Advice Service, exploring the NHS ethics that have been compromised by hostile immigration policies.
The Immigration Advice Service is an organisation of immigration solicitors which provides free legal advice and application support to asylum-seekers, here Grounds explores the burden of covering costs, the hostile environment of immigration policies and the NHS ethics that are being compromised because of it.
Since its creation in 1948, the NHS remains one of Britain's biggest treasures. Its ethos of treating people based on their need, rather than their ability to pay, makes it one of the best healthcare systems in the world. As a body which doesn't discriminate, its universal commitment to anyone from any class, wealth or background equates to literal life-saving medical protection for our most vulnerable citizens. Sadly, however, a combination of constant budget cuts and hostile immigration policies have pushed NHS ethics to one side, forcing the healthcare service to enforce discriminatory practices.
The burden of recovering costs
According to a report by the Observer, three-quarters of NHS hospital trusts in England use private debt firms to chase treatments costs for asylum-seekers and migrants who have not able to pay them. In fact, between 2016 and 2018, 8,468 patient debts were referred to independent debt collector firms, using intimidating tactics such as phone calls, doorstep visits and property possession. Yet, the employment of aggressive tactics has shown to be highly unnecessary, with only 7% of the unpaid debts managing to be recovered.
These instances have demonstrated a systemic disregard for the official guidance given by the Department of Health and Social Care, which states that NHS trusts can write off any debt if 'it is clear that a person is destitute or genuinely without access to any funds.' With the NHS continuing to crumble under staff shortages and financial cuts, this is one of many bodies that is having to compromise its morals to tackle the heavy weight of hostile policies.
The hostile environment
Whilst the phrase 'hostile environment' was rapidly hushed in Westminster following the chaos of Windrush, the new 'compliant environment' encompasses the same discriminatory practices found in various service providers, businesses and individuals in Britain. Taking a chilling step back from Britain's compassion, the then Home Secretary Theresa May's hostile environment was intended to make the UK as unwelcoming as possible to illegal immigrants so they would voluntarily leave. Unsurprisingly, the policy became progressively extreme with 'Operation Vaken' leading to large minority ethnic communities targeted by 'Go Home' vans and adverts within their communities.
The policy's introduction of the 2014 Immigration Act only exacerbated acts of prejudice which requires public services and groups to carry out ID checks on individuals, including landlords, employers and the NHS. For example, one report by JCWI found that 42% of landlords would be less likely to rent to someone without a passport since the scheme had been initiated. 27% of landlords even admitted to being less willing to consider someone with a 'foreign-sounding' accent or name, worryingly encouraging judgments to be based entirely on ethnicity.
Impacting the most vulnerable
Additionally, the charity SafeLives found that migrant women and Black Asian Minority Ethnic (BAME) individuals were likely to stay silent for 1.5 times longer than white British women about their domestic abuse. With recent revelations highlighting data sharing arrangements between the police and the Home Office, many domestic abuse victims choose to endure their dangerous environments rather than speaking out. For many migrant women, the risk of having their spouse visa curtailed outweighs the chance of escaping their abuser.
With the policy supposedly now abolished, many service providers are unsure about how much they should be implementing discriminatory practices. In the healthcare sector, there have been several cases of destitute and vulnerable asylum-seekers being refused end of life and urgent care. One tragic case, this January, saw an Eritrean asylum seeker with Leukaemia being cut off from his treatment by an NHS trust because he could not produce the correct paperwork. Shocking reports like these go completely against a doctors Hippocratic oath to 'treat the ill to best of your ability' and undermine the principles of universality that the NHS is founded on.
Furthermore, paediatricians have warned that the requirement for NHS organisations to check patients are UK residents and charge upfront for certain procedures puts the health of many children at risk. With 120,000 undocumented child migrants currently in the UK, including those from victims of trafficking, modern slavery and those who are still waiting on their asylum application, these changes create major barriers for those accessing non-emergency care. What's more, migrant children now have to pay a £400 (~€450 NHS surcharge on immigration applications, a policy that again puts individuals at risk in order to compensate for a struggling NHS.
Yet, the blame for such events cannot be imposed on the NHS itself, which is increasingly struggling under slashes to resources and staff over the last decade. Instead, responsibility resides with the government, whose relentless cuts to public funding and anti-immigration policies leaves the very services that define British pride, undermined by the shameful prioritisation of money above people.
Despite the NHS facing enormous challenges over the last decade, it continues to save lives and help millions of people across the country every year. Ensuring that our healthcare service is protected against hostile policies and budget cuts should be at the top of the UK's priority so that its fundamental principles of inclusivity continue to live on.
Maddie Grounds
Political Correspondent
Immigration Advice Service
+0333 414 9244
info@iasservices.org.uk
https://iasservices.org.uk/
Please note, this article will appear in issue 10 of Health Europa Quarterly, which will be available to read in July 2019.
Recommended Related Articles