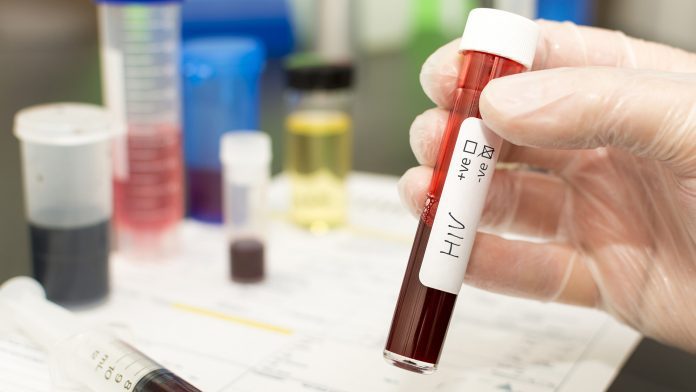 Ongoing investment into HIV testing means that hundreds more people have been diagnosed with HIV in only six months. 
In April 2022, the NHS dedicated £20 million over three years to implement routine HIV testing within 33 Emergency Departments, in areas with the highest rates of diagnosed HIV. Following this funding, more than 800 people living with HIV and Hepatitis not receiving treatment have been found. 
Currently, HIV testing is the only conclusive way to find out if you have the infection, as symptoms may not appear for many years.  
The success of the NHS HIV testing programme
Latest NHS data shows the programme is already becoming quickly successful, with 834 newly identified cases of people living with HIV, Hepatitis B or Hepatitis C between April and September 2022. Furthermore, 153 people who were previously diagnosed, but not receiving NHS care, were also identified.  
The HIV testing programme offers people visiting an Emergency Department a discreet test that screens for HIV, Hep B and Hep C viruses when full bloods are taken. If the person is positive, they will be offered specialist support and a treatment plan.  
The new programme will help combat the current data that shows that 42% of people with HIV diagnoses are detected late. This means that the patient's immune system will have already faced significant damage. Research has also suggested that people who get a late HIV diagnosis are eight times more likely to die from the illness, so early identification is key.  
Professor Sir Stephen Powis, NHS National Medical Director, said: "The NHS is committed to increasing early detection diagnoses of HIV hepatitis and other blood borne viruses, to ensure people have access to the latest and most effective life-saving medication, which prevents long-term health issues and reduces the chance of unknown transmissions to others. 
"The roll out of testing in A&Es is a great example of how the NHS is working to make every contact with patients count when it comes to supporting people to stay well and prevent illness, saving lives and money in the long run. 
"This targeted programme builds on the testing already routinely available through GPs and sexual health services in every part of the country, so if you think you may be at risk of infection, please don't delay and come forward for a test as soon as possible so the NHS can set you on the road to recovery." 
HIV Action Plan
The NHS is working to achieve the HIV Action Plan to ensure that the estimated 4,660 people living with the virus but unaware, are tested, diagnosed and offered treatment.  
Minister for Public Health Neil O'Brien said: "Our commitment to prevention and public health campaigns have helped to reduce new HIV infections by tackling stigma and urging more people to get tested, as well as accessing life-saving treatment. 
 "Our £20 million investment in HIV testing in emergency departments in the highest HIV prevalence local authority areas in England has been highly successful. More than 800 people living with HIV and Hepatitis not receiving treatment have been found by the NHS in just six months following the rollout of the routine testing in A&E. 
"This is helping us make excellent progress towards the commitments in our HIV Action Plan, with over 259,000 HIV tests being delivered within the first 100 days of delivery." 
Recommended Related Articles