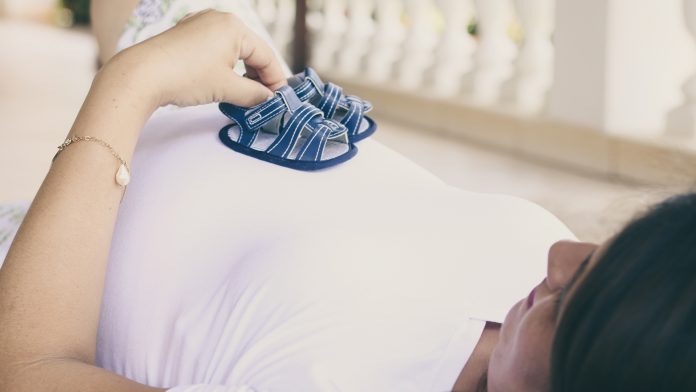 Catherine Hill, communications lead at Fertility Network UK, makes the case for fairer access to NHS IVF services, as England celebrates the 40th birthday of the world's first IVF baby.
ON 25 July 1978, Louise Joy Brown was born in Oldham, England – the first of more than six million babies around the world to be born thanks to in vitro fertilisation. 40 years later, access to NHS IVF services is being slashed throughout England, and the high costs of private treatment are forcing desperate couples overseas in a bid to start the families they crave.
Health Europa spoke to Fertility Network UK's Catherine Hill to learn more about the drivers of fertility tourism and the efforts ongoing to ensure equitable access to NHS treatment in England.
How would you rate the level of support and access to NHS fertility treatment provided to couples looking to conceive?
Access to NHS IVF services in England today is at its worst level in over 12 years. NHS fertility services as a whole are being decimated in England and suffer from continued disinvestment. Fertility Network UK has been urging the government to step in now to stop NHS fertility services from being decimated further, but, sadly, many clinical commissioning groups (CCGs) are still choosing to either cut the number of IVF cycles they offer or remove access to NHS IVF services entirely.
NICE (National Institute for Health and Care Excellence) guidance says that clinically eligible women under 40 should have access to three full cycles of IVF, and they recommend that because research has told them that it's the most clinically and cost-effective treatment for fertility problems.
But that recommendation is not mandatory, and most CCGs choose not to follow it. Fertility Network UK's annual audit of CCGs in the UK, which we carry out alongside the campaign group Fertility Fairness, last year found that just 12% of CCGs in England now offer three full cycles of IVF, down from 24% in 2013. Six CCGs no longer offer NHS IVF at all, and one has currently suspended it. All seven are in the South, and three are in Essex (Mid Essex, North East Essex, and Basildon and Brentwood), so there is definitely a North/South divide in terms of access. Sadly, the situation is only likely to get worse, because a further 18 CCGs are currently consulting on whether to cut or remove NHS fertility treatment.
In addition to reducing the number of cycles they offer, CCGs in England have found novel ways of rationing treatment. Some of them have introduced arbitrary access criteria around male age or male obesity, and the majority deny IVF to couples where one person has a child from a previous relationship. Other CCGs only offer IVF to women under 35; in fact, one of the CCGs who consulted on rationing services last year now only provides NHS fertility services to women under 37.
CCGs in most areas of England require couples to have been trying to conceive for at least two years before offering NHS IVF, but some stipulate longer periods of up to three years. Some even say that if you suffer a miscarriage during that time, that proves you can get pregnant, and so they reset the clock to zero, which is just appalling and cruel.
Throughout England, access to NHS fertility treatment is terribly unfair. It is an appalling situation. Infertility is a devastating condition which represents a lifelong crisis to many people. To be told that although you have a medical condition, you're not allowed access to NHS medical treatment is simply not right.
How does the picture differ throughout the rest of the UK?
Scotland provides the gold standard of fertility treatment, which puts it head and shoulders above the rest of the UK. CCGs in Scotland offer three full cycles of IVF for women under 40, including access to couples where one person has a child from a previous relationship. Only four CCGs out of 208 in England offer that same gold standard, and all of them are in the Greater Manchester area.
CCGs in Wales entitle women under 40 to two full cycles, regardless of whether one of the couple has a child from a previous relationship. So even though they don't follow NICE guidance, there is parity of treatment.
In Northern Ireland, there is access for couples where one person has a child from a previous relationship, but women under 40 are only offered one partial cycle of IVF.
This is another way in which CCGs are rationing NHS IVF: during an IVF procedure, one embryo is transferred and the remaining viable embryos are frozen for future use. In a full cycle, you are entitled to that first single embryo transfer as well as all other subsequent frozen embryo transfers, which means that should you be lucky enough to produce seven embryos, you would have up to seven transfers.
Lots of CCGs restrict women to just one partial cycle, which they define in any number of ways but which ultimately puts a limit on the number of frozen embryos transferred. Overall, 49% of all CCGs in England use their own definition of what constitutes a full IVF cycle.
What would you blame for this lack of access?
The problem is due in large part to a lack of understanding of infertility as a medical condition and as deserving of treatment in its own right, which it absolutely is. Fertility problems also carry a huge emotional impact. Infertility doesn't just affect you for a couple of weeks or months; if you cannot have children, you face a lifetime of not having children.
CCGs often explain away cutting fertility treatments as a means of cutting costs. When we speak to them, we try to highlight the additional costs to the NHS of not treating infertility. Our research shows that the vast majority of people suffering from infertility are anxious or depressed; our last survey found that 42% are suicidal. These are problems that don't go away easily, and they carry considerable and potentially lifelong costs.
An additional cost that is only just starting to be taken into consideration is the fact that if people cannot access NHS IVF they look for alternatives, one being to go abroad for private treatment. We know thanks to a survey we did in 2017 that the main drivers of that are the cost of private IVF in the UK and the lack of access to NHS IVF. Fertility Network UK believes that there's absolutely nothing wrong with going overseas for treatment, but you must do your homework beforehand because there are regulatory differences. For instance, not every country has a single embryo transfer policy like the UK does, so if the IVF is successful you're more likely to have twins or multiple births, which come with a high health cost to both the mother and the children and a high economic cost to the NHS.
How is Fertility Network UK working to ensure equitable access to NHS fertility treatment in the UK?
As the national fertility charity, Fertility Network UK provides free and impartial support and advice to anyone – no matter what stage of the fertility journey they're at. This includes advice on the best way to access NHS fertility treatment and on trying to appeal a CCG's decision. We also urge people to contact their local MP and implore them to help change the current situation, and we have template letters on our website to help people do that.
As part of Fertility Fairness, we play a key role in campaigning to improve access to NHS fertility services – particularly during National Fertility Week (October/November) – and will be announcing a major campaign on this theme later in the year. We also raise awareness with the help of media volunteers in our community, who are available to talk to the press should any issues arise.
Access to Fertility Services Bill

In April, Steve McCabe MP introduced a Ten Minute Rule Bill in the House of Commons in an effort to equalise access to NHS fertility services across England.
"The former national medical director, Sir Bruce Keogh, wrote to me in November 2017 saying, 'it remains the fact that the NHS has never been able to fund all the IVF that people would like and this is unlikely to change'," said McCabe, "small comfort to those whose needs are being ignored."
"I accept scarce resources, but surely we mustn't be prepared to accept that individual CCGs can ration treatment on the basis of whatever whim catches their fancy. My bill enjoys wide cross-party support because the issue affects people all over the country."
The Access to Fertility Services Bill proposes measures to eliminate regional variations, including the use of arbitrary access criteria, by committing CCGs in England to commissioning fertility treatment in line with NICE guidance, and to put a stop to price disparities in commissioning costs by developing national benchmark pricing for fertility services in England.
McCabe added: "I want to thank those constituents and campaigners, particularly Fertility Fairness and Fertility Network UK, who support the bill and all those couples who have helped me understand just how unjust things are. They are victims of rules and decisions which would be completely intolerable if we were discussing any other illness.
"The NHS was founded on the principle that healthcare should be universal, comprehensive, and free at the point of delivery, and as with all illnesses fertility treatment should be dependent on a person's medical need, not their postcode or ability to pay. Infertility is a medical condition. It's time we started treating it like one."
The Access to Fertility Services Bill is now being prepared for its second reading in November.
Catherine Hill
Communications lead
Fertility Network UK
http://fertilitynetworkuk.org/
This article will appear in issue 5 of Health Europa Quarterly, which will be published in May.