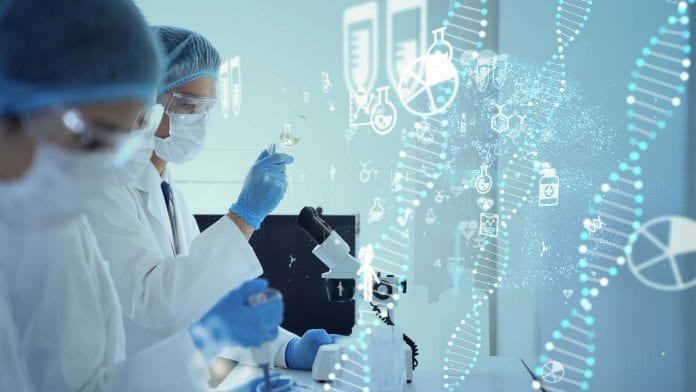 The NHS has announced that applications are now open for the second round of the AI in Health and Care Award.
The NHS is continuing its search for new AI tools in a bid to save lives and help to improve care. Technology companies, researchers, and developers are now able to bid for funding to help develop and test their Artificial Intelligence (AI) and machine learning products safely in the NHS.
The results of the first round of the £140m AI in Health and Care Award were announced in September, with 42 projects sharing over £50m.
The award, which is managed by the Accelerated Access Collaborative in partnership with NHSX and the National Institute for Health Research (NIHR), will distribute £140m over three years, with the second round of applications closing at 1pm on 8 December 2020.
Improving patient care
An app that can help to detect early kidney disease in the urine sample of diabetic patients is just one of the first round winners set to be tested in the NHS, along with an algorithm that could act as a second reader to assess breast cancer screening scans, and a computer software platform that uses AI to help detect early lung cancer.
The second round will be looking for the best AI products that could help meet the objectives of the NHS Long Term plan. In particular, applications are encouraged for Phases 3 and 4 in the following areas:
Triage
Screening
Imaging
Intelligent operational automation
Indra Joshi, director of AI at NHSX, said: "Artificial intelligence and machine learning have enormous potential in healthcare. This award will help us harness the enormous range of innovation in AI so the NHS can be a world leader in the use and deployment of these cutting-edge technologies.
"Before we can roll out these new devices or processes, the award will enable us to test and evaluate them so we can make sure they deliver the expected benefits to staff and patients.
"We had a huge amount of interest in the first round of the AI in Health and Care Award and, once again we would encourage all those who have an AI tool or product they think could help the NHS to apply now."
Matt Whitty, chief executive of the Accelerated Access Collaborative and director of innovation, research and life sciences at NHS England and NHS Improvement, said: "There is a huge amount of innovation and research ongoing in the field of AI at the moment and this award is an excellent opportunity for the NHS to test and deploy the best solutions available. We don't just want to hear about finished products, the award is also designed to support those in the early stages of development who need a bit of extra help."
The NHS AI Lab is a key part of the effort to increase the use of innovative new technologies in the health service.