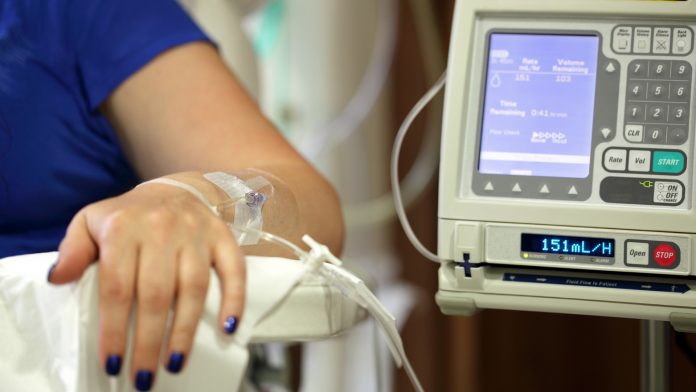 A study at The University of Manchester recommends that smart intravenous (IV) infusion pumps need to be widely implemented in NHS hospitals to mitigate dangerous medication errors.
Despite most IV pumps in NHS hospitals having smart capabilities, the new research suggests that the function is not utilised across many due to being difficult to configure and maintain. Smart IV pumps automatically calculate and administer the dose of drugs, removing the risk of medication errors. However, despite saving the lives of 110 people in two trusts over a year, they are still not widely implemented in hospitals.
Reducing medication errors
Previous research at The University of Manchester illuminated that 10% of IV drug administrations are associated with an error, and around one in 10 of those are associated with harm. In the study, nearly 1.5 million IV infusions were administered over one year, but only 45% were performed with smart IV pumps.
6,067 of those infusions exceeded the dose limits of the pumps; however, they found that 89% of these events were unlikely to cause harm. Nevertheless, smart IV pumps prevented 668 moderate to severe medication errors, including blood thinning drugs, medications that affect heart rhythm and drugs used to stop epileptic seizures.
The most common drugs to trigger an alert were antibiotics – 2,979 alerts in 134,821 infusions – although there was a low potential for harm from these infusions. The highest rate of potentially harmful events was for parenteral anticoagulants at 24.16/1000 administrations, antiarrhythmics at 21.8/1000 administrations and antiepileptics at 20.86/1000 administrations.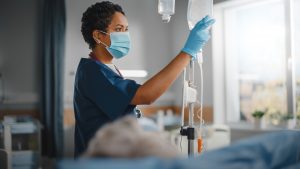 Recommendations to improve us of smart IV pumps
The researchers collaborated with academics, patient advocacy groups and senior clinicians on another paper to devise guidelines to help organisations implement smart IV pumps and reduce the incidence of medication errors across the NHS.
Adam Sutherland, the lead author of the study and a researcher at The University of Manchester, said: "Intravenous infusion errors leading to fatalities are extremely events; the vast majority of IV infusions are safe. But avoidable harm associated with medication is a persistent problem in health systems, and the use of preprogrammed infusion devices can mitigate and reduce their incidence
"Configuration of these pumps is often poorly implemented – with little consistency between hospitals. Even though smart pumps have been available for around 20 years and are routinely used in the USA – we estimate only 20 to 30 trusts use them in some way and even fewer to their full capability. Within a few years, all IV pumps will have smart functionality, so it makes sense for hospitals to make full use of them.
"Variation in the manner in which medicines are prepared and used within complex modern healthcare systems exacerbates these challenges, so a strategic human-centred approach is needed to support their implementation.
"Smart functionality has a role in intravenous medication safety, but only as part of a programme of interventions to standardise intravenous medication practice. They aren't a panacea, but like a seat belt in a car in that, they can avoid catastrophic injuries to patients."
The recommendations can be found here.