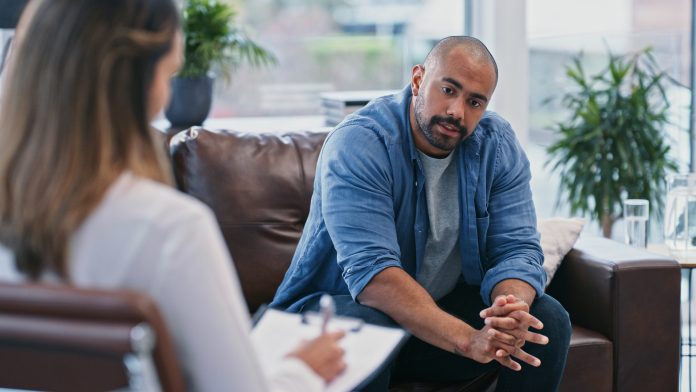 The NHS has opened two new gambling addiction clinics, as record referrals are made for people requiring treatment. 
Gambling addiction is an addictive disorder that refers to the compulsive urge to gamble. It can cause individuals to act very similarly to drug addiction. New NHS figures illuminate that referrals for treatment for gambling addiction were up by 42% between April and September 2022, with 559 patients referred compared to 421 patients in the same period in 2021.  
The two new clinics are open in Stoke and Southampton.  
NHS will open 15 clinics by 2023/24
Within the long-term plan from the NHS, the service pledged to open 15 gambling clinics by 2023/24, with seven gambling addiction clinics now open in London, Leeds, Sunderland, Manchester, Southampton, Stoke-on-Trent, and Telford. A further national addiction clinic, which treats both gambling and gaming addiction for children and young people, is open in London.  
Data from Gambling Commission figures illuminate that around 138,000 people could be problem gamblers, with around 1.3 million people engaging in moderate or low-risk gambling.  
Professor of psychiatry and Service Director at Southern Health NHS Foundation Trust, Sam Chamberlain, said: "Gambling Disorder is a common mental health condition that has many negative effects on people's lives – we are pleased that gambling disorder has been recognised as a national and regional NHS priority. 
"The new NHS Southern Gambling Service offers affected individuals the very latest evidence-based treatments and support, as well as developing new treatments." 
"Patients can self-refer into our services by contacting us through our website, as well as getting referred from a local healthcare professional, so anybody who thinks they may need support should get in touch." 
Fully NHS-funded gambling addiction clinics
In 2022, Claire Murdoch, the head of mental health services in England, announced that the NHS would fully fund its gambling services, removing funding from GambleAware, which is a charity funded directly by gambling companies. 
The decision to remove funding followed feedback from patients and clinicians concerning the conflict of interest from the gambling industry, which generates over £14bn a year in profits. 
NHS Mental Health Director Claire Murdoch said: "Addiction is a cruel illness that can take over and ruin lives, from putting people into financial distress to straining family relations, and it is no exaggeration to say it can be deadly in the most extreme cases. 
"Thousands suffer gambling problems across the country, and those suffering from addiction must know that the NHS is here to help and they should not hesitate to come forward for support if needed. 
"But while the NHS is there for anybody suffering, the NHS cannot be left alone to pick up the ills caused by unhealthy business practices. Firms engaging in activities that fuel addiction should think hard about the human cost that can be behind their profits." 
Previously, the NHS has reached out to gambling companies outlining actions they should implement to improve and help the lives of people struggling with gambling addiction. Currently, gambling companies restrict bets taken by credit cards; however, they continue to offer free bets, VIP packages and stream live sports, all of which can worsen gambling addiction. 
Recommended Related Articles