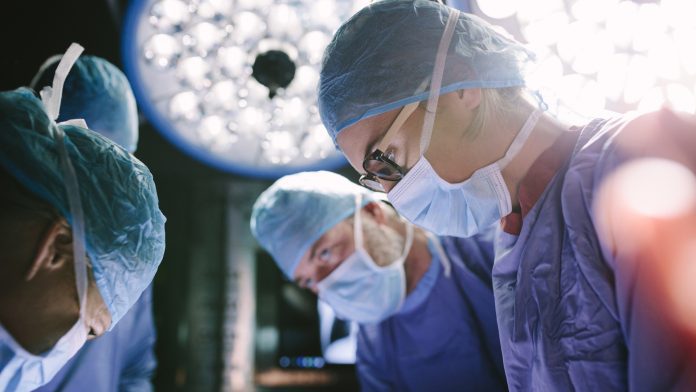 NHS surgical waiting lists will continue to grow unless there is a minimum investment of £9 billion to clear the current backlog.
A new study by the University of Birmingham reveals that surgical waiting lists in England are likely to triple by 2030 without critical action to tackle 'hidden' waiting lists, a 'postcode lottery' and rising economic impact.
Surgical waiting lists grew during the COVID-19 pandemic due to increased demand for medical care. With substantial funding already being allocated, a new report proposes that a sum of £9 billion would be sufficient to treat the 4.3 million people waiting for treatment. Furthermore, NHS surgical waiting lists in England could rapidly increase to 14.6 million patients by 2030.
NHS surgical waiting lists urgently need to be tackled
The researchers used procedure-level data to produce estimates specifically for the need for elective procedures: interventional cardiology (such as coronary stenting), interventional radiology, endoscopy (such as colonoscopy needed to diagnose conditions like cancer), and planned operations (such as hip replacements and hernia repairs).
Previous figures have focussed on overall waiting lists, which amasses 6.4 million patients and include patients awaiting non-surgical treatments. Surgical procedures require specialist teams and facilities, making them challenging to conduct compared to outpatient clinic visits and other minimal procedures.
53% of people awaiting surgery are of working age
The researchers revealed that 3.3 million people are on a 'hidden' waiting list – a list of individuals awaiting surgical procedures but are not on any NHS waiting list due to the pandemic.
The study illuminates that 53% of people on the surgical waiting lists are of working age; this could impact their ability to work and contribute to the UK economy. The remaining 47% are children and adults aged 65 years and over.
Furthermore, 20 common procedures make up 69% of surgeries on the waiting list. Moreover, most of these surgeries are day-case procedures and therefore do not require an overnight hospital stay.
The 'postcode lottery' argument is specifically obvious within this report. The researchers found significant geographical differences, with the Greater Manchester surgical waiting list amassing 287,905 people and Devon, where 122 procedures are required per 100,000 people.
Report co-author Dr Dmitri Nepogodiev, from the University of Birmingham, commented: "Unless we take this situation seriously, we risk sleepwalking into a public health catastrophe. The 3.3 million patients on the 'hidden' waiting list will have delayed diagnosis and treatment. Some patients will experience worsening of their symptoms, resulting in deterioration of their quality of life, with a knock-on effect on education, work, and social activities. Initiatives to tackle waiting lists should be recovery is equitable and reduces health inequalities. The 'postcode lottery' of where you live determining how quickly you might receive treatment risks amplifying health inequalities. It is important that the recovery of NHS elective services is equitable to ensure everyone receives the care they need."
Recommended Related Articles