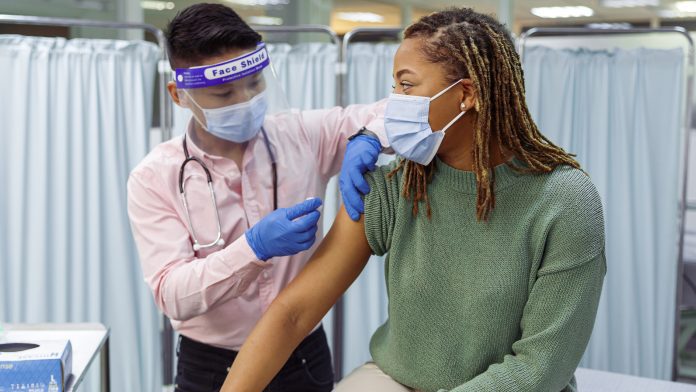 The NHS will be the first healthcare system to use the next generation bivalent COVID vaccine in the autumn booster rollout.
In an exciting new development, the NHS has revealed new plans for the next phase of the COVID-19 vaccination programme, which will now include the bivalent COVID vaccine. The vaccination drive will kick start on 5 September 2022 in care homes and for people who are housebound.
The National Booking System will open the week before the wider rollout due to start on the 12 September 2022, with the NHS inviting those susceptible to serious illness from COVID-19 and those aged 75 and over to book an appointment.
The updated advice can be found here.
What is the bivalent COVID vaccine?
Bivalent COVID vaccines continue to be developed by global manufacturers since the emergence and dominance of the Omicron variant. The bivalent COVID vaccines contain two different antigens – substances that induce an immune response – based on two different COVID-19 strains or variants. The bivalent COVID vaccine varies from the original mRNA vaccine as they only contained one antigen (monovalent), based on the original 'wild-type' strain.
Studies indicate the Moderna bivalent COVID vaccine produces a marginally higher immune response against some variants than the Moderna mRNA Original 'wild-type' vaccine. However, the clinical relevance of these small differences is uncertain.
The committee will consider further bivalent vaccines for use in the programme as they are approved by the MHRA.
Autumn booster programme to start soon
The autumn booster rollout will prioritise the oldest and most vulnerable for their vaccine, with people able to book online or through 119 if three months have passed since their last dose. Moreover, the NHS will encourage local sites to allow immunosuppressed patients to self-declare and attend walk-ins to make getting protection accessible.
It is understood that around 26 million people across England will be eligible for the bivalent COVID vaccine, and up to 3,000 sites will facilitate the vaccine.
NHS chief executive Amanda Pritchard said: "The NHS was the first healthcare system in the world to deliver a COIVD-19 vaccine outside of clinical trials, and will now be the first to deliver the new, variant-busting vaccine when the rollout begins at the start of September.
"Our fantastic NHS staff have worked incredibly hard to deliver 126 million doses to date and behind the scenes, they have once again been preparing to deliver the latest phase with the same speed and precision as we have had throughout the rollout.
"When the time comes, I would strongly encourage anyone who is invited to take up both an autumn booster and flu jab, to do so as quickly as possible – it will give you maximum protection this winter".
Recommended Related Articles