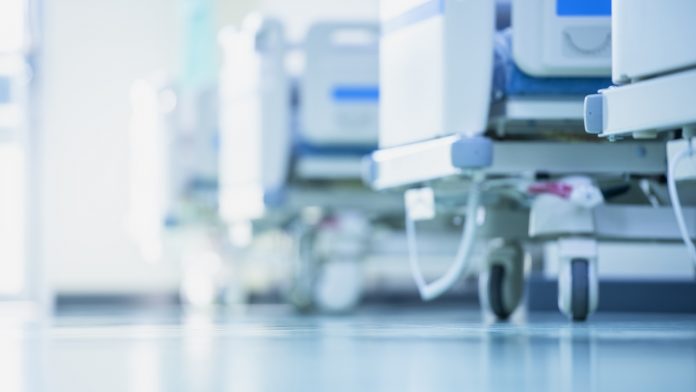 The NHS has urged the public to come forward and receive their flu jabs as hospital cases soar.
NHS staff and patients from around England have supported health chiefs' pleas to the public to get their flu jabs after being hospitalised with the virus. The latest NHS data shows that there were 5,500 patients in hospital with flu last week and more than 9,000 patients with hospitalised with COVID-19, up by almost 1,200 on the week before. 
Cases of flu in hospitals rose by almost a half (47%) last week, as staff in NHS 111 answered a near-record number of calls. 
Flu jabs can save lives
Many patients have become severely ill this winter from bouts of flu. Carole Hildreth, 64, needed to be treated with oxygen and IV antibiotics in Stoke Mandeville Hospital's respiratory ward in Aylesbury, after contracting an infection, Hildreth was left unable to walk to the toilet, and said she regrets not getting the free, annual vaccination available on the NHS. 
"I've been in hospital for nearly two weeks, first in the emergency department and then on a respiratory ward. I now struggle to get enough energy to walk to the toilet – never mind chasing after my grandchildren like I usually do, and I even have to plan if I have enough energy to brush my teeth," said Hildreth.  
The resurgence of flu this winter has meant the NHS has seen a continued rise in flu inpatients, which have soared to their highest this winter with  
Almost 20 million people have received flu jabs in the UK, including four in five over 65s, and more than 17 million people have had their COVID booster; However, according to the NHS, there are still a number of eligible people who have not taken up their winter vaccinations and are therefore at increased risk of serious illness. 
"It is both heart-breaking to hear the stories of those who have been hospitalised with flu and heart-warming that they received such brilliant care from NHS staff and quite possibly had their lives saved by the flu vaccine," said NHS Director of Vaccinations and Screening Steve Russell.  
"With hospital cases for flu at their highest yet this winter with 5,500 beds occupied by patients with flu and more than 9,000 patients with COVID last week, the message is clear – anyone who has been invited for a flu vaccine but yet to take it up, should come forward now –  it is not too late and I would urge you to book an appointment at your local pharmacy, GP or via the National Booking Service, as soon as possible," Russel continued.  
Who is eligible?
Those eligible to receive their flu jabs include all people aged 50 and over, health and social care workers, people aged six months and over and those considered "at risk" due to other medical conditions. Pregnant women and children aged two and three are also eligible. 
Children can receive their vaccinations through a nasal spray and are encouraged to get the vaccine to not only protect themselves but to reduce the risk of transmission to others. 
Recommended Related Articles