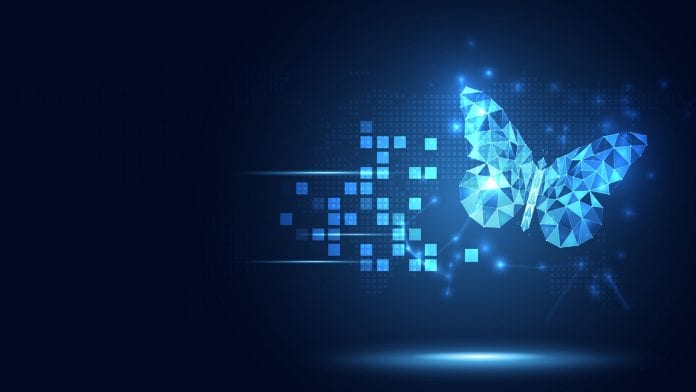 NHSX Chief Executive, Matthew Gould, discusses the digital future of the NHS.
There has been some speculation about NHSX's future. Some of it has been wide of the mark, so I wanted to set the record straight. Not only is NHSX not disappearing, it is thriving.
We set up NHSX in July 2019. Not long after this COVID-19 hit, and all attention was on the pandemic. But that has not stopped us from delivering. Massive steps in digital transformation have been a silver lining of the otherwise thunderous cloud that is COVID-19, and we are working with colleagues across health and care to make the most of it.
I wanted to set out what we have been up to. But before I do, let me be clear. NHSX's key strength is that it brings together policy with delivery, real digital vision with clinical and operational capability. We are, always have been, and will remain, a joint unit between the Department for Health and Social Care and NHS England. In fact, we are currently recruiting for two new DHSC director roles, leading on data policy and tech policy, respectively.
Plans for 2021
In the coming year we will be building on the work my team and our partners – like NHS Digital and NHSBSA – have done up until now, and in particular, the huge progress we have made together over the past, difficult year. NHSX teams have worked closely with colleagues from across the system to support it through a moment of acute stress and rapid change. We helped the system move to virtual consultations, remote working, and remote monitoring: from the 40,000 laptops that our Delivery Director Tim Donohoe sourced at no notice for the NHS frontline, to the deals with telecoms companies that Chief Digital Officer Tara Donnelly negotiated along with DCMS, to the 11,000 iPads that our Digital Transformation Director, Iain O'Neil's team issued to care homes to allow shielding residents to see their families and their GPs.
And our work is now speeding up and scaling up, massively.
The next phase of our Digital Aspirant funding will be announced shortly, and will see over 20 NHS trusts join the programme. We are soon going to be rolling out support to systems so they can build the basic shared care records that NHS England have made clear need to be in place by September.
We are also gearing up on system change. In the spring we will publish a Data Strategy for Health and Care. We are moving on the What Good Looks Like project led by Sonia Patel, and the Who Pays For What guidance, led by Will Monaghan.
We will build on the simplification of information governance guidance we kicked off at the start of the pandemic with our one page of super-simple advice, all led by Simon Madden. We will fund more AI innovation, building on the 42 awardees of our AI Awards done jointly with the Accelerated Access Collaborative. We will continue to drive the better regulation of AI and digital in healthcare, working closely with the MHRA, NICE and others. We will step up our work to ensure deals on data give a fair return to the NHS through our newly established Centre for Improving Data Collaboration.
We are soon to be recruiting for a Workforce Director to work closely with HEE as well as Prerana Issar's team, to ensure that we are investing in the digital skills of our people. We will build professions for our digital and analytic staff, clinical and non-clinical.
Under our brilliant CTO, Dave Turner, we will be rolling out the core architectural principles that will underpin all digital build across the NHS and the DHSC family. We have been publishing more and more of the standards that will form our open catalogue, and we will soon set up the governance structures that will ensure compliance.
We will be finding more ways to save the system money, building on the N365 deal we and NHS Digital negotiated with Microsoft, which saved the NHS £300m, and the NHS Data Store which Dr Indra Joshi and Ming Tang set up to ensure the system had the data it needed to manage extraordinary demand during the pandemic.
And of course, through all of this we will be clinically-led. Dr Simon Eccles, our Deputy CEO and CCIO, oversees work ranging from improving productivity through robotic process automation and improved clinical communications, to the digitisation of primary care. He has built a strong cadre of digitally-minded clinicians beneath him, not least Natasha Phillips, our Chief Nursing Information Officer, ensuring all we do is driven by clinical expertise and insight.
Digital transformation
As we look forward, we will be massively stepping up our work on transformation of the system. By this I don't just mean the digitisation of existing services by removing paper, or connecting existing services by improving data flows. Transformation means taking a hard look at how we currently do things and asking how they can be fundamentally reimagined. We have already started this, through our use of remote monitoring for patients with COVID-19 and long-term conditions. We have been supporting patients to care for themselves at home, by tying a pulse oximeter to a digital platform, and by enabling clinicians to monitor them from a distance. In cardiology, respiratory, dermatology, eye care, and MSK, we've published 'digital playbooks' to help service commissioners use technology to reimagine how they provide care.
And we've started deploying user researchers and service designers to work alongside clinical specialists to identify ways to wholly redesign clinical pathways to deliver better patient outcomes. The opportunities here are huge. Many pathways haven't changed radically for decades, but will have to if we are to exploit the huge opportunities arising from modern technology.
Digital has never been more central to the future of the NHS. COVID-19 showed us how crucial it is to be able to intelligently manage scarce resources, to predict localised spikes in demand for ICU beds before they happen, for GPs to be able to maintain contact with patients when they can't meet in person, for data to flow safely between health and care. If we can use digital to change how we give care, we can transform the NHS for the better.
The future – for health and care, and for NHSX – is hugely exciting.
Matthew Gould
Guest author
Chief Executive
NHSX