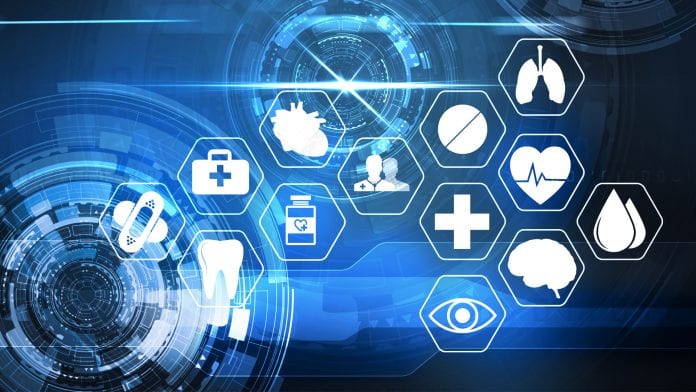 NHSX CEO Matthew Gould told the House of Commons Public Accounts Committee that shared medical records should be in place within the NHS by next year.
Gould explained that NHSX, a joint unit between the Department for Health and Social Care and NHS England, is moving as quickly as it can to create a procurement framework for shared medical records but he was unable to give a timeframe for achieving complete interoperability between NHS Trusts across the country.
In 2019, a major survey of medical record keeping in the NHS revealed critical deficiencies in the record-keeping systems of NHS Trusts. The researchers at the Institute of Global Health Innovation (IGHI) at Imperial College London found that NHS Trusts were using at least 21 different electronic NHS medical record systems which are unable to effectively share information, which they say is endangering patient safety.
Digital transformation in the NHS
At the beginning of 2019, NHS England Chief Executive Simon Stevens launched the NHS Long-Term Plan which aims to see integrated care and a fully digital NHS within the next 10  years. The digital transformation will see a focus on the increased interoperability of NHS systems to ensure that clinicians can access and interact with patient records and care plans wherever they are.
To help achieve this aim, the Government has also launched a Local Health and Care Record (LHCR) programme to advance integrated care records across GPs, hospitals, community services, and social care.
Gould told the Public Accounts Committee that: "The local health and care record programme put together bits of the system, typically with populations of 3 million to 5 million, to share records across that population and to develop new pathways to make use of the ability to share them. We have focused it now on making sure that every part of the country has a shared care record in place that will allow patient data to flow safely and appropriately between different care providers, not just in health but also in social care.
"We know that it can be done, because it is done very effectively in some parts of the country, but it is even more important now that every part of the country should have that shared care record in place. We are moving as quickly as we can to create a procurement framework so that bits of the country that need to put one in place can buy technology with confidence and produce guidance, so that they know what to do."
Speaking about a timeframe for achieving  interoperability, Gould added: "I have seen trusts that have closer to 400 systems that do not speak to each other. We have an enormous legacy estate that is extremely complex and distributed.
"Even if we put in place standards, enforce those standards and ensure that all new bits of the estate are compliant, it will take years for that legacy estate to catch up with the standards. It would be replaced and sorted out bit by bit.
"I hope that, in five years' time, we will have a much more interoperable system than we have now. We will, sooner than that, have shared care records across the system to allow data to flow, but true interoperability across the system is a work of years.
"We can certainly come up with a metric for shared care records and the flow of data. In terms of the impact of the patient and direct care, ensuring that data can flow between care settings, we have said that we want all 44 systems to have in place a shared care record by September next year. That will be a stretching target but we will do our best to give systems the support that they need to reach that. That would be the key target."
Gould would not be pressed on setting a confirmed target, adding: "I do not want to put a timescale on deeper interoperability and getting away from the legacy estate and extraordinarily patchwork system that we start with, because it is complex and hard to pin down as a job."