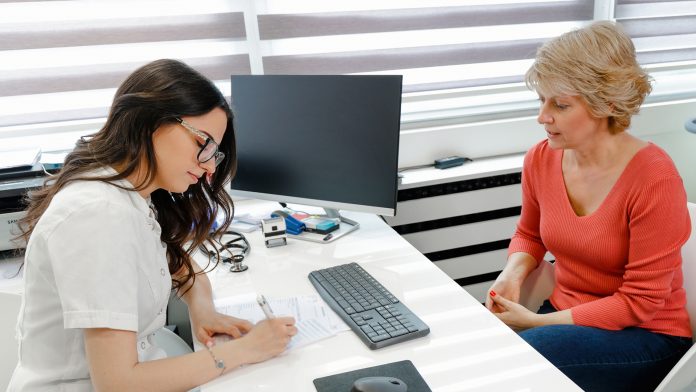 Further research will be carried out to identify whether new recommendations or updates to existing ones are needed within menopause guidelines.
The 'scope' of the menopause guidelines by the National Institute of Health and Care Excellence sets out new areas to be addressed, which could lead to new recommendations or updating existing actions. The areas that need to be addressed include managing menopausal symptoms and the effects of hormone replacement therapy.
Menopause is the process of your periods stopping due to lower hormone levels and this usually occurs between 45 and 55. It can cause symptoms such as mental health changes, hot flushes and headaches.
Testosterone for menopause
The scoping process of menopause guidelines did not identify any substantive new evidence for using testosterone any further than what is currently recommended. Testosterone is employed for altered sexual function and can improve sexual desire and sexual sensitivity. NICE and the National Institute for Health and Care Research (NIHR) have agreed to carry out further research in this area.
Dr Gail Allsopp, NICE interim chief medical officer, said: "We recognise the profound impact, ​both physically and psychologically, that menopause can have and ​the need for updated guidance. ​We are working at pace with this guideline update to ​ensure ​that its impact ​can be realised as soon as possible.
"We work closely with our stakeholders at the interface of health and care, and after highlighting the gap in the evidence for the use of testosterone, I am delighted that our partners at NIHR have agreed to scope further research into whether testosterone helps to manage menopausal symptoms beyond altered sexual function."
Updating the menopause guidelines to be inclusive
Within the menopause guideline update, new evidence will cover women, non-binary and trans people with menopause aged 40 and older, including perimenopause and post-menopause. The menopause guideline update found no new evidence about people with premature ovarian insufficiency, therefore, existing recommendations will remain in the updated guideline. Inequalities relating to protected characteristics or other characteristics that may impact care access, their experience of care and their menopause processes, such as age, disability, ethnicity, socioeconomic status and gender identity will also be addressed.
Professor Lucy Chappell, Chief Executive Officer for the National Institute for Health and Care Research, said: "We welcome this work by NICE to evaluate new evidence that relates to the management of the menopause, and the opportunity to address gaps in the evidence base through timely research. We know that this topic is of high importance to many women and healthcare professionals, and this update should provide high-quality recommendations on best practice, not just on menopausal symptoms but also on wider health outcomes."
Recommended Related Articles