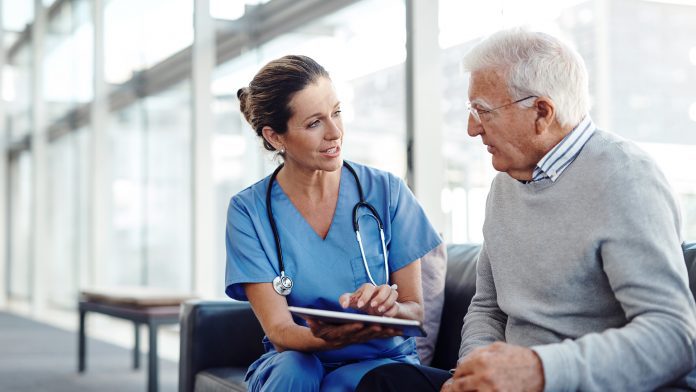 Faecal microbiota transplant (FMT) will be offered to people with two or more Clostridium difficile infections.
Clostridium difficile infections cause diarrhoea and often affect people taking antibiotics. Common symptoms include a high temperature, loss of appetite, feeling sick and a stomachache. Treatments typically include a 10-day course of another antibiotic; however, if the infection is recurrent, alternative treatments may be required, such as FMT.
NICE has recommended FMT to individuals who have experienced multiple Clostridium difficile infections. This could help 450 to 500 people each year with recurrences of this infection.
FMT treatment for Clostridium difficile infections
FMT treatment aims to restore a healthy population of gut bacteria and involves transferring gut bacteria and other microorganisms from healthy donor poo into the gut of the recipient.
Clinical trial evidence showed that FMT treatment is more effective than antibiotics alone at solving Clostridium difficile infections in people who have had multiple infections.
New evidence presented to the NICE Medical Technology Advisory Committee illuminated that FMT could save the NHS money, reduce antibiotics usage, and give patients a better quality of life.
The intestinal bacteria are delivered through a tube and are inserted directly into the stomach through the nose, or directly into the colon through a tube or swallowed via a pill.
Mark Chapman, interim director of Medical Technology at NICE, said: "There is currently a need for effective treatment of C. diff in people who have had two or more rounds of antibiotics.
"Our committee's recommendation of this innovative treatment will provide another tool for health professionals to use in the fight against this infection, while at the same time balancing the need to offer the best care with value for money.
"Use of this treatment will also help reduce the reliance on antibiotics and in turn reduce the chances of antimicrobial resistance, which supports NICE's guidance on good antimicrobial stewardship."
Clinical trials for FMT
Clinical evidence from five randomised controlled trials of 274 adults showed that more Clostridium difficile infections were solved with FMT versus antibiotic treatment in four trials, and there was no difference in the other. FMT has shown that it could resolve up to 94% of infections.
Modelling highlights that FMT is cheaper than most antibiotics. It saves £769 compared with vancomycin taper pulse (VTP) if FMT is given using colonoscopy. Furthermore, it saves £8,297 compared with vancomycin if it is administered orally.
This model assumes FMT costs £1300 for 50ml and that a quarter of people having antibiotics alone are treated in the community (outside the hospital). FMT is not cost-saving when compared with VTP if it's given via an enema – this costs £1287 per person more.
Recommended Related Articles