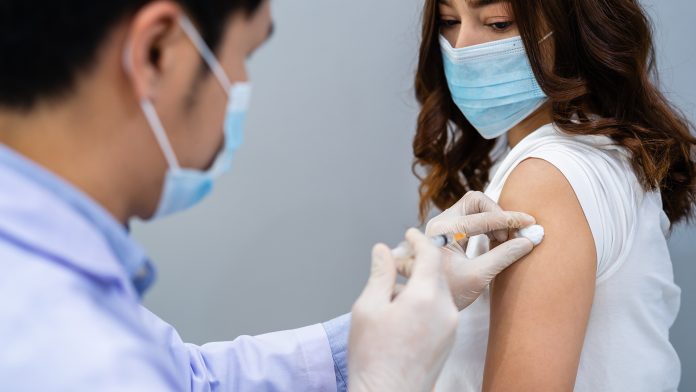 The National Institute for Health and Care Excellence (NICE) has recommended three treatments for COVID-19 that are cost-effective.
Everyone with COVID-19 at the highest risk of developing the severe disease will have access to clinical and cost-effective treatments under final draft guidance published by NICE. Three treatments for COVID-19 have now been recommended for those at high risk of developing severe disease, including those who are immunosuppressed or have other conditions such as heart disease.
This new draft guidance means this group of individuals will have access to effective treatments for COVID-19 at home or in the hospital.
Three recommended treatments for COVID-19
NICE has recommended three treatments for COVID-19:
Paxlovid (also called nirmatrelvir plus ritonavir and made by Pfizer);

Xevudy (also called sotrovimab and made by GlaxoSmithKline); and

RoActemra (also called tocilizumab and made by Roche).
New COVID variants continue to develop and to combat this, NICE has announced it will develop a new review process to update its recommendations on the clinical and cost-effectiveness of COVID-19 treatments so they can be made available quickly. A public consultation will be held in April on proposals for the new rapid update process.
What are the medications?
Paxlovid, Xevudy and RoActemra are recommended as some evidence indicates they are effective as treatments for COVID-19. These treatments were found to be cost-effective.
Paxlovid is recommended for adults who do not need supplemental oxygen for COVID-19 and those who have an increased risk for progression to severe COVID-19, as defined in the independent advisory group report commissioned by the Department of Health and Social Care.
Xevudy is recommended for the same group where Paxlovid is contraindicated or unsuitable.
RoActemra is recommended for treating COVID-19 in adults who are having systemic corticosteroids and need supplemental oxygen or mechanical ventilation.
Helen Knight, director of medicines evaluation at NICE, said: "NICE is the first health technology assessment body in the world to look at the clinical and cost-effectiveness of COVID treatments outside of their use during the pandemic.
"We are pleased that, following the consideration of more clinical evidence and productive discussions with the company, we are now able to recommend Xevudy as a cost-effective option. This news will be particularly welcomed by people who can't have Paxlovid and means that there is something for everyone with mild COVID-19 in the community that can help prevent the development of severe disease in those at the highest risk.
"In recommending these treatments, we have been able to strike the right balance between their effectiveness and the best use of public funding as we come out of the pandemic, ensuring the NHS can continue to deliver maximum value to the taxpayer."
Recommended Related Articles