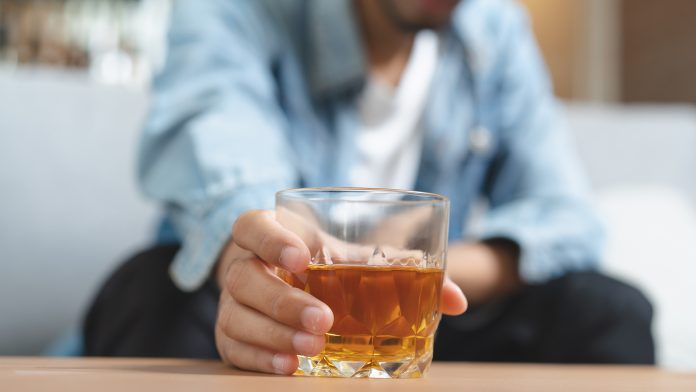 Thousands of people could be missing out on brief interventions to curb problem drinking in the UK, according to NICE research.
The National Institute for Health and Care Excellence (NICE) has set out to address problem drinking by recommending professionals ask people about how much and how often they drink alcohol. This information can then be used to identify if they need support.
Problem drinking, also known as alcohol misuse, is when you drink in a harmful way, or when you are dependent on alcohol. The short-term risks of problem drinking include accidents that require hospital treatment, violent behaviour, and alcohol poisoning. In the long term, individuals may increase the chance of heart disease, stroke, liver disease and various cancers.
New quality standards to address problem drinking
A new draft quality standard sets out the priority areas for quality improvement for the care of adults with alcohol-use disorders and includes a statement about accurately recording alcohol use.
The standard does not ask health professionals to do any additional work, but they do emphasise that the information should be correctly and appropriately stored. This will also avoid people from being asked repeatedly about their alcohol use.
Many people suffering from alcohol misuse do not receive treatment
Figures show that a large number of people with problem drinking are not receiving treatment, which could be linked to many reasons.
Data from the Office for Health Improvement & Disparities illuminates that, in England, there were an estimated 602,391 dependent drinkers in need of specialist treatment from 2018 to 2019 (the most recent figures available) and only 28% were receiving treatment.
To address the unmet needs of individuals' problem drinking, NICE is calling for service providers, such as primary care services, criminal justice services and community services, to guarantee that systems are in place for the use of validated alcohol questionnaires.
They should also use abbreviated versions of the questionnaire when time is limited.
The statement is included in the NICE draft quality standard for the diagnosis and management of alcohol-use disorders, developed by an independent advisory committee, which includes experts in the diagnosis and management of alcohol-use disorders.
Dr Paul Chrisp, director of the Centre for Guidelines at NICE, said: "Many of us are asked about our alcohol use when we interact with health services, but if an appropriate questionnaire is not used, people with alcohol problems could be slipping through the net and may not be receiving the support they need.
"We know a large number of people who are dependent on alcohol are not receiving treatment and this could be for a variety of reasons, but as part of a health and care system that continually learns from data, we do know that using a validated questionnaire provides commissioners with the information they need to organise appropriate services."
Recommended Related Articles