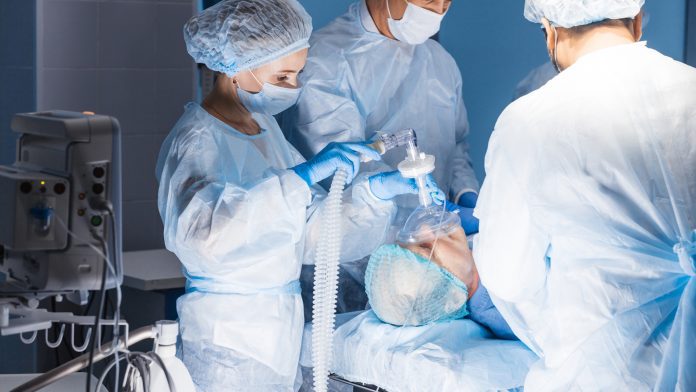 Research from the University of Leuven has found there is no link between antenatal exposure to anaesthesia and neurodevelopmental outcomes in children. 
The project was led by Professor Steffen Rex and a team from the Anaesthesiology Department at the University of Leuven in Belgium. The study is the most extensive on this topic to date and the findings have been published in the journal Anaesthesia.  
Surgery involving the use of anaesthesia is usually avoided during pregnancy. However, up to 1% of pregnant women will require anaesthesia for issues unrelated to their pregnancy such as emergency abdominal surgery for appendicitis.  
Assessing neurodevelopment in children
Animal studies have shown that the use of general anaesthesia during pregnancy can cause brain injury in the foetus and impair learning and memory. Prior to this research, it was unclear if this evidence was relevant to humans.  
Despite the lack of evidence, the US Food and Drug Administration (FDA) published a warning against the prolonged use of general anaesthesia in pregnant women during their third trimester in 2016. The FDA warned that this could cause impaired neurodevelopmental outcomes for the exposed children. 
The researchers identified children who were exposed to anaesthesia in the womb and compared their neurodevelopmental outcomes to children whose mothers did not receive anaesthesia during pregnancy.  
Neurodevelopmental outcomes were assessed using a range of standardised tools. The researchers carried out assessments of psychosocial problems, learning disorders and any psychiatric diagnoses in the children. More than 500 children aged two to 18 years participated in the study. Importantly, the mothers in the study underwent anaesthesia with modern drugs and techniques, ensuring the findings are relevant to clinicians and patients.
Women are safe to use anaesthesia during pregnancy
After using statistical methods to adjust for any differences between the two groups at baseline, the researchers found no significant statistical differences in any measured outcomes between the exposed and non-exposed groups. The research team emphasised that the effects of the anaesthesia were of a comparable magnitude to the effects of other relevant factors, such as the level of parental education and maternal age at birth.  
The researchers concluded that there was no association between antenatal exposure to anaesthesia during pregnancy and clinically meaningful impairments in the neurodevelopmental outcomes of children. The team highlighted that all the procedures performed on pregnant women in their study could not have been postponed until after delivery. The researchers pointed out that delayed treatment of appendicitis can result in miscarriage or maternal sepsis. 
The researchers stated that "while the results of our study do not change the recommendation that only urgent and essential surgical procedures should be performed during pregnancy, our findings can be used to provide reassurance to women who do require surgery during pregnancy." 
Recommended Related Articles