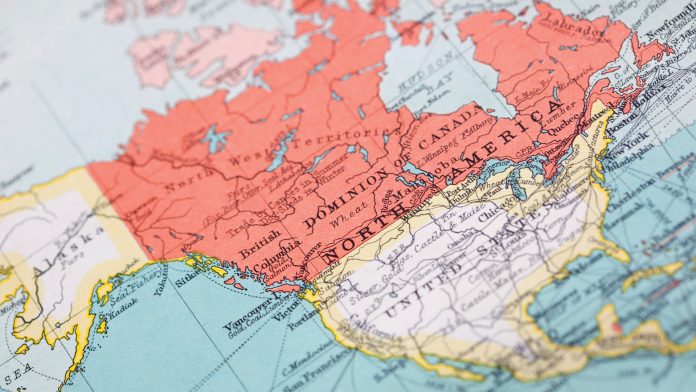 It was recently reported that the North American cannabis market will reach $35bn by 2023, here Health Europa look at the North American cannabis market.
In 2017, "the North American legal cannabis market reached a value of more than $8bn" (~€7.86 bn). in accordance with this, it has also been argued that "the market is further expected to reach a value of around $35bn by 2023, exhibiting a CAGR ['Compound Annual Growth Rate'] of 28% during 2018-2023.1 Can the world meet the expectations of the North American cannabis market?
The North American cannabis market
"In recent years, the legal landscape of cannabis is giving way to decriminalisation and legalisation in the North American region. In the United States, cannabis has been legalised for both medicinal and recreational uses in a number of states.
"In Canada, the medicinal use of the drug has been legalised since 2001, whereas, its recreational use has been legalised through a bill passed in June 2018. This has resulted in making the cannabis market a multibillion-dollar industry in the region.
The application of cannabis-derived products such as marijuana has been widely used for the effective treatment of a number of health ailments. These ailments include chronic pain, depression, post-traumatic stress disorder, social anxiety, cancer, multiple sclerosis, epilepsy, etc. […] Cannabis has been gaining prominence in recent years owing to its rising acceptance for […] medical purposes."1
Significantly increasing production rates
Moreover, "as cannabis is being legalised in a number of states in the United States and Canada for both medicinal and recreational purposes, the suppliers in the industry will have to comply with strict regulations. This will result in improved quality and safety control measures and enable consumers to be better informed about the marijuana they use.
"The production levels of cannabis in the North American region has increased significantly during the past few years. Several players are expanding their production capacities. For instance, since the beginning of 2018, Canopy Growth – One of the world's largest cannabis players has more than tripled its licensed growing capacity to over 2.4m square feet. The company further plans to increase it to more than five million square feet of growing space by the end of 2019.
Based on the products derived from cannabis, the market has been segmented into marijuana, industrial hemp and others. Currently, marijuana dominates the market, accounting for the largest share. On the basis of application, the report finds that medical applications hold the largest share."
For example, in 2018 in North America it is reported that "investors poured $10bn into cannabis, […] twice what was invested in the last three years combined, and the combined North American market is expected to reach more than $16bn in 2019."2
North America and medical marijuana
Medicinal cannabis, also referred to as medical marijuana, "refers to cannabis that is specifically used to treat certain health conditions. It is a blanket term that has been put into mass use by politicians, the media, and other various organisations aiming to legislate and educate communities about the medical benefits of cannabis plants. Medical marijuana is most often associated with pain relief, its ability to increase the appetites of cancer patients undergoing chemotherapy, and an increasingly longer list of other ailments."3
Moreover, medicinal cannabis "first gained favour in the 1970s when it was first used to treat pain. It was then discovered that marijuana users suffered fewer side effects of chemotherapy, which opened a whole new door of studies and medical uses. Subsequent studies have found it valuable for treating PTSD, depression, and anxiety.3
Medical marijuana can be consumed in a variety of ways, the most popular being rolled joints, pipes, bongs, vapouriser, and mixed with foods and drinks (edibles, or 'medibles'). In [the] US states where medical marijuana is legal, it must be prescribed by a doctor and distributed through a pharmacy or state-approved dispensary.
It was medical marijuana use that first opened the door for legalisation, and since then many studies into the full medical benefits of cannabis have begun. In subsequent years, it is expected that medical marijuana/cannabis use will be expanded to include even more illnesses and health conditions, such as epilepsy, Alzheimer's, arthritis, opiate addictions, and more."
Cannabis commoditisation and the $64bn question
"Back in the 1960's, 70's, and early 1980's marijuana consumers in North America enjoyed top-quality marijuana imported from Thailand. Thereafter, however, the 'war on drugs' established a 'non-tariff trade barrier' that blocked imports of Thailand's marijuana. That trade barrier compelled marijuana-consuming nations to grow it themselves, often indoors. […] The danger is that the big-money cannabis growers could band together to collude with their governments to erect trade barriers – in effect, consumer-funded bailouts of the greenhouse investors."5
Moreover, according to Beau Whitney5: "Cannabis commoditisation is inevitable. Those who will benefit from commoditisation, such as North America's consumers and Thailand's farmers, will love it. Those who think international competition will lower their margins, offshore their jobs, and threaten their businesses, will revile it. The $64bn question is not 'if' there will be price commoditisation, but: 'when'?"
However, despite this, there are also those that believe "the development of edible cannabis products also fuels the growth of the medical cannabis market. The forms of medical cannabis range from cannabis-infused mints and candies to baked goods and beverages.
"Based on derivatives, the medical cannabis market is segmented into Cannabidiol (CBD), Tetrahydrocannabinol (THC) and others. CBD is more widely used for medical purposes due to its non-psychotic effects. North America is expected to dominate the medical cannabis market due to the recent legalisation of cannabis for both recreational and medical purposes in U.S. states and Canada."6
References
Please note, this article will appear in issue 10 of Health Europa Quarterly, which will be available to read in July 2019.