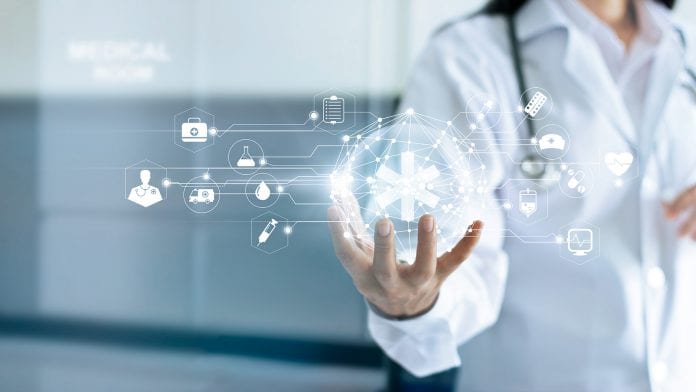 During their annual results briefing in Switzerland, Novartis Pharmaceuticals, the innovative healthcare solutions company, announced their plan to transform healthcare.
Novartis emphasised the integration of digital and data into the infrastructure of the company, with around 250 data scientists working within the Novartis Institutes for BioMedical Research (NIBR), the Swiss drug maker says it plans to transform the way data is used to effectively treat patients. Using techniques such as managing more than 500 clinical trials from Basel, and a partnership with the Big Data Institute (BDI) – an alliance using AI to understand complex diseases and improve drug development, the world of health and medicine is about to take an evolutionary turn.
Remember ReSET?
Revolutionising digital healthcare is already underway, with Novartis' division Sandoz and Pear Therapeutics having launched the first and only FDA authorised prescription digital therapeutic, ReSET back in November 2018.
ReSET is a 12-week prescription digital therapeutic to be used in conjunction with outpatient clinician-delivered care. It essentially offers interactive treatment modules that deliver cognitive behavioural therapy and fluency training to reinforce proficiency and was found to significantly improve abstinence in substances of abuse and treatment retention, compared to standard of care alone.
The successful results from the digital therapeutic sets a high standard, one that will aim to innovatively change the treatment of unmet medical needs such as depression and Alzheimer's.
Vas Narasimhan, chief executive of Novartis, commented how the "overall company culture is being transformed."
Narasimhan also added: "In 2018 we reimagined Novartis. We took major steps to becoming a medicines company that focuses its capital on developing, launching and creating global access to breakthrough medicines.
"Together with delivering strong accretive growth, we also advanced our strategic priorities including building new advanced therapy platforms, ramping up productivity and digital efforts, and creating a new culture."