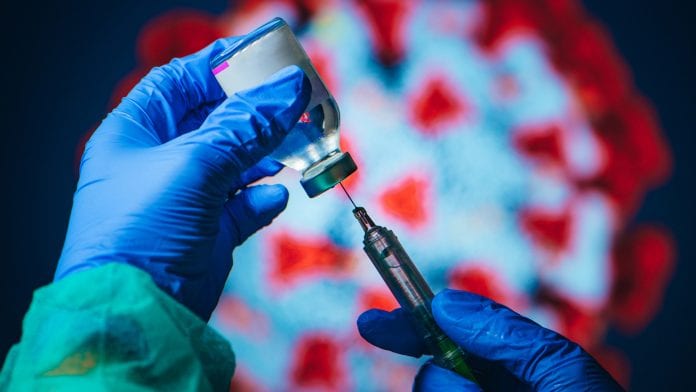 Novavax has released data from its phase III COVID-19 vaccine candidate study that demonstrates it as effective against the Kent variant of the virus.
Conducted during the period when the Kent COVID-19 variant was first observed, the phase III trial has shown the vaccine to be 89.3% effective in preventing coronavirus in participants, as well as efficacy against new UK variant. Novavax's candidate differs from those currently being used in the UK, combining an engineered protein from the virus that causes COVID-19 with a plant-based ingredient to help generate a stronger immune response.
The UK's Vaccines Taskforce has secured 60 million doses of Novavax's vaccine to be delivered across the country in the second half of this year, if approved for use by the Medicines and Healthcare products Regulatory Agency (MHRA).
Vaccinating the British public
Novavax announced plans to manufacture the bulk of the vaccine using FUJIFILM Diosynth Biotechnologies's facilities in Billingham, Stockton-on-Tees to ensure that the COVID-19 vaccine can be supplied to the British public as soon as possible.
Business Secretary Kwasi Kwarteng said: "The results from the UK trial of Novavax's vaccine look extremely promising, and I welcome the news that the company is planning to submit its data to the regulators. The UK moved quickly to procure 60 million doses from Novavax and I'm pleased to confirm the bulk of the vaccine will be manufactured on Teesside and delivered during this year, if approved for use.
"From the scientists and researchers to the thousands of UK trial volunteers, I am enormously grateful to everyone who is playing their part in this truly national effort to defeat this virus once and for all."
Health Secretary Matt Hancock said: "This is positive news and, if approved by the medicines regulator, the Novavax vaccine will be a significant boost to our vaccination programme and another weapon in our arsenal to beat this awful virus.
"I'm proud the UK is at the forefront of another medical breakthrough and I want to thank the brilliant scientists and researchers, as well as the tens of thousands of selfless volunteers who took park in clinical trials. The NHS stands ready to roll this vaccine out as quickly as possible to those most at risk if it is authorised."