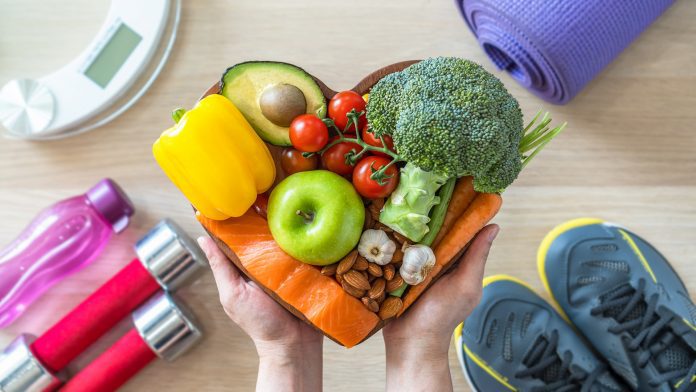 Nutrition courses should be on the curriculum of all healthcare professionals to support public health according to researchers from Aston University. 
Nutritional researchers from Aston University have worked alongside the Association of Nutrition (AfN) to develop a new curriculum of nutrition courses to be taught to all undergraduate medical students. The researchers have also developed modules to be taught to existing healthcare professionals.  
A paper detailing the contents of the nutrition courses has been jointly published in the British Journal for Nutrition and BMJ Nutrition, Prevention and Health.  The paper contains recommendations for a national roll-out of the nutrition courses, with a view to implementing them into other healthcare courses.  
Poor nutrition linked to several common diseases
The proposed curriculum, known as the AfN Undergraduate Curriculum in Nutrition, will be presented to medical students as an integral part of their general undergraduate training. The course aims to clarify how nutrition relates to studying other systems and how a deep understanding of nutrition can improve treatments of all diseases.  
"At present, lifestyle-related health problems from living with obesity, through to high blood pressure, type 2 diabetes, heart disease and several cancers can all be linked to diet across our communities. Whereas in hospitals around a third of patients coming in can be undernourished," explained Dr Duane Mellor, clinical dietitian and senior lecturer at Aston Medical School at Aston University and co-author on the paper.
"Nutrition and food play a key role to both keeping us healthy and helping to manage disease, which is why it is imperative we educate our future doctors and other health professionals about the role of nutrition in patient care." 
The paper highlights the need for nutritional education and explains how nutrition courses can be included as part of the already-packed curriculum. The proposal builds on areas of the existing curriculum where nutrition could be used to teach concepts such as epidemiology.  
Nutrition courses will improve general care
The paper points out that historically, medical education and the education of many health professionals not specialising in nutrition has often only equated to a few hours of teaching on the subject. 
"Nutrition is a key and modifiable determinant of health and well-being, therefore it is essential our future medical and healthcare professionals are equipped to be able to identify when nutrition could be involved in a patient's condition in order for this to form part of their care," said Dr Glenys Jones, deputy chief executive at the Association for Nutrition and co-author on the paper.
"The curriculum is not designed to turn our doctors into nutritionists or dietitians, but to give them the knowledge and skills to be able to think about whether nutrition could be playing a role and having the confidence and knowledge of who, when and how to refer on to suitable nutrition professionals when this is needed." 
Aston University is one of the few UK universities with a nutritionist as part of the teaching team within its medical school. The researchers believe the skills developed by their nutritionist can benefit the training of other healthcare professionals through the implementation of their nutrition courses. 
"As one of a few dietitians and nutritionists embedded into the teaching team at Aston Medical School, we have been able to integrate nutrition across our curriculum," said Dr Mellor.  
"It is great to be able to highlight how nutrition links to the basic science areas such as biochemistry through to how you can encourage a patient to think about changing their diet in clinical skill," concluded Dr Mellor.
Recommended Related Articles