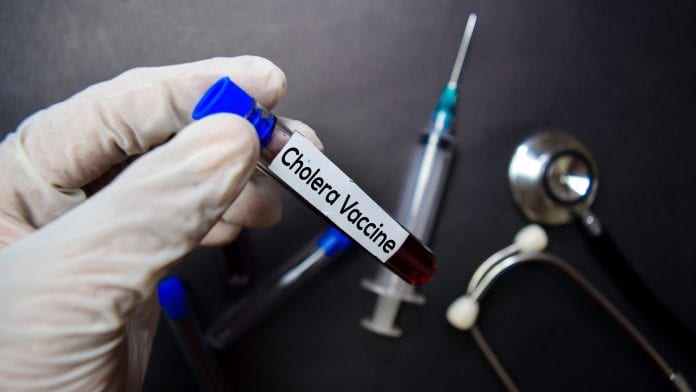 The International Vaccine Institute (IVI) has received a $4.5 million grant from the Bill & Melinda Gates Foundation to increase accessibility of oral cholera vaccine.
To date, the Gates Foundation has invested $23 million in IVI's Cholera Vaccine Program to develop the world's first low-cost OCV, a safe and effective measure to prevent and control cholera worldwide. With this most recent award, IVI will explore modifications to the existing formula and optimise a single manufacturing process to give higher yields of vaccine and thus increase production capacity while lowering costs. Can the funding help to increase oral cholera vaccine accessibility?
IVI and the oral cholera vaccine
This reformulation of the OCV is the next chapter in IVI's going on 20-year cholera vaccine story. With new available data on immune responses to antigens and the geographic distribution of certain cholera strains, IVI has taken the initiative to investigate the efficacy of a simplified formula, inactivated by a single method.
IVI will continue to partner with EuBiologics, a Korean biopharmaceutical company and the world's largest supplier of the low-cost OCV, to pursue the development of this next iteration of an accessible vaccine against the poverty-related disease.
Improving accessibility
"For a vaccine to be truly effective, it has to first be accessible. The current OCV developed by IVI and technology transferred to manufacturing partners made available a high-quality and easy-to-deliver protection against cholera in developing countries for the first time," said Dr. Julia Lynch, Deputy Director General of Development & Delivery at IVI, and Program Director of IVI's Cholera Vaccine Program.
"With the new grant, now we can work on expanding that protection to more people at risk of the disease."
IVI first initiated efforts to develop a safe, effective, and affordable cholera vaccine in the early 2000s, when the life-saving vaccine wasn't readily available to the populations most at risk of epidemic and endemic cholera.
Through partnerships and support from Sweden, Vietnam, India, and South Korea, IVI facilitated development and production of two affordable and WHO-prequalified OCVs, Shanchol and Euvichol / Euvichol-Plus. As of November 2018, over 36 million doses have been deployed from the WHO's stockpile.