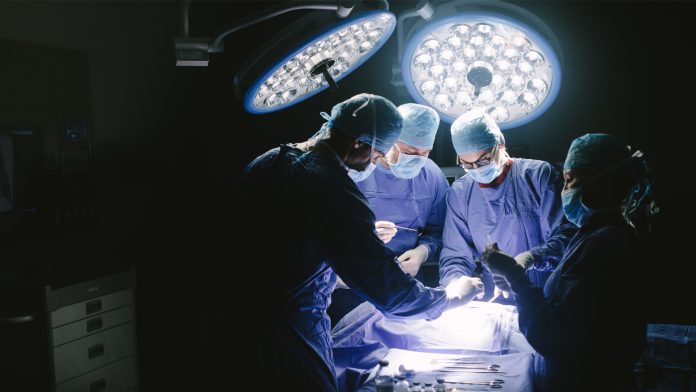 Reporting final judgement following worldwide accusations of forced organ harvesting in China, finding and report has thrown a glaring light on a 20 year long controversy of transplant crimes.
The China Tribunal chaired by Sir Geoffrey Nice QC has today reported its final judgment following worldwide accusations of forced organ harvesting in China. The Tribunal is an independent, international people's tribunal with members from the US, UK, Malaysia and Iran bringing expertise in international human rights law, transplant crimes and surgery, international relations, Chinese history and business.
Determining the activity of transplant crimes
Over the past 12 months this non-partisan body has been working to determine what criminal offences, if any, have been committed by relevant state or state-approved bodies, organisations or individuals in China who may have been involved in forced organ harvesting. The Tribunal has reviewed all available evidence and held hearings in December 2018 and April 2019 where over 50 fact witnesses, experts, investigators and analysts testified.
The Tribunal's judgment and report has thrown a glaring light on a 20 year long controversy as to whether forced organ harvesting from 'prisoners of conscience' has been taking place.
Sir Geoffrey Nice QC, Tribunal Chairman, quoting from the Judgment said: "Forced organ harvesting is of unmatched wickedness – on a death for death basis – with the killings by mass crimes committed in the last century."
Mass organ harvesting
Over 1.5 million people are detained in prison camps throughout China. Many of those detained are murdered for their forcibly extracted organs. These are delivered on demand to the Chinese transplant trade, which is estimated to boost the Chinese economy by $1 billion (~€0.9 billion) per annum.
In 2001, the first reports of forced organ extraction from prisoners of conscience came to light. However, recent witness testimonies suggest the practice began even earlier. From 2000, there was an explosion of organ transplant activity in China, with unusually short waiting times. Chinese websites advertised hearts, lungs and kidneys for sale for advance bookings, indicating that victims were killed on demand.
There were reports of large volumes of transplant operations taking place in China. The nature and scale of this transplant activity led to global accusations that the organ supply for these operations could not possibly have been sourced solely from a legal donation process or death row prisoners, as China had claimed.
According to Hon David Kilgour, former Canadian Secretary of State, who testified at the Tribunal's April 2019 hearings: "The evidence is overwhelming that this terrible trafficking in human organs is going on…And is increasing in fact, across China."
"The heart was still beating"
Despite China consistently dismissing the allegations, the independent Tribunal has heard from fact witnesses, experts and investigators that prisoners of conscience, Falun Gong practitioners, have continued to be killed to order for the purposes of extracting and transplanting their organs. Organ extraction operations have been performed while the victims are still alive, killing the innocent person in the process.
One witness, Dr. Enver Tohti, recounted his experience in China as a surgeon who had been required to perform organ extractions at a time when the industry was just beginning to grow: "What I recall is with my scalpel, I tried to cut into his skin, there was blood to be seen. That indicates that the heart was still beating… At the same time, he was trying to resist my insertion, but he was too weak."
In addition to years of imprisonment without fair trial, brutal living conditions, torture and the threat of death, survivors gave evidence about being subjected to physical examinations including blood tests, x-rays and ultrasounds.
Experts report that the only reasonable explanation for these examinations was to ensure that victims' organs were healthy and fit for transplantation. A healthy liver, for example can reportedly be sold for $160,000. The deadly nature of this organ trade leaves no survivors.
International community has largely turned a blind eye
Despite the huge volume of evidence, the international community to date has largely turned a blind eye to forced organ extraction in China. Many medical institutions and universities worldwide are thought to be actively collaborating with China in transplant medicine, research and training.
ETAC (The International Coalition to End Transplant Abuse in China) has issued a 'Call to Action' to the international community to play its part in helping bring to an end the horrific illegal practice of forced organ extraction from innocent victims and the immoral organ trade that it fuels.
Susie Hughes, Executive Director and Co-Founder of ETAC, commented: "It is no longer a question of whether organ harvesting in China is happening, that dialogue is well and truly over. We need an urgent response to save these people's lives."
"To that end, we must:
Hold China to account for its crimes against humanity;
Immediately stop all transplant related collaboration with China (at a policy level in all universities, hospitals and transplant related organisations); and
Prevent our own citizens from participating in transplant tourism to China (and introduce legislation that specifically prohibits transplant tourism).
"It is horrendous to think that many of our hospitals and universities are, perhaps unknowingly, complicit in these hideous crimes."
Recommended Related Articles