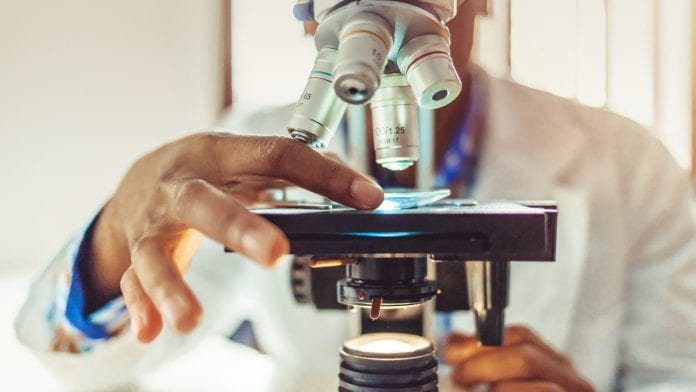 Over half a million British people have taken part in pioneering health research into COVID-19 over the last eight months.
The UK has been conducting research to understand how COVID-19 spreads and to find vaccines and treatments for the virus, with the number of people taking part now reaching over half a million from 100,000 in June.
A total of three vaccine studies have been taking place over the last three months which has helped lead to the Medicines and Healthcare products Regulatory Agency (MHRA) authorising Pfizer/BioNTech's vaccine for use in the UK. It has also helped the development of treatments for COVID-19 patients, including the recently announced findings that arthritis drug tocilizumab can be effective in treating the sickest patients.
Participating in research
Work from the National Institute for Health Research, the NHS, and the devolved nations, along with a huge increase in research participants has ensured as many UK patients as possible benefit from the latest innovations. There have been 73 studies to investigate treatments, vaccines, and the development of diagnostics, and NHS hospitals have played a vital role in delivering these studies.
Health Secretary, Matt Hancock said: "I want to thank every single person – from staff members to participants – who have taken part in this research. Everyone's involvement has provided a vital link in the chain to help us better understand this virus and I am confident we will find a resolution through the ingenuity of science. The scale at which research into treatments for COVID-19 has taken place in the UK is unparalleled, and the determination for the country to come together to beat this virus is extraordinary.
"We understand this virus infinitely more than at the start of this pandemic and each of us must continue to look at what role we can take. By coming together and using our scientific prowess, we will prevail."
Chief Medical Officer for England and co-lead of the National Institute for Health Research (NIHR), Professor Chris Whitty said: "The willingness of the UK public to participate in COVID-19 research has been inspiring. Science is the only way out of this pandemic. It will find new ways to prevent and treat the virus, and this will allow us to gradually return to normal life. This science cannot happen without those who volunteer to take part in research.
"The National Institute for Health Research, as part of the wider UK research infrastructure, has been key to the UK's success in delivering research with actionable findings, which have had an impact on the treatment of COVID-19 patients in the UK and around the world."
People can take part in the COVID-19 research through the Be Part of Research website or by signing up to the NHS COVID vaccine register.