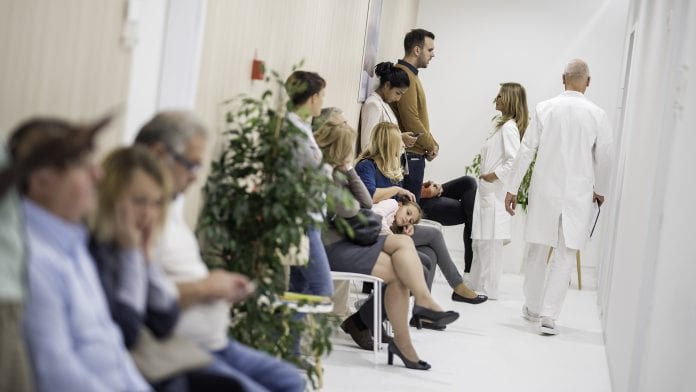 According to the BBC, England is experiencing overcrowded hospitals with eight accident and emergency units having had to turn away patients arriving in ambulances.
The NHS England report nearly 95% of hospital beds are occupied. Anything above 85% is unsafe. This high rise of overcrowded hospitals in England suggests a strain on hospital staff, but it is vital for the public to stay well and take care of themselves.
What does overcrowded hospitals mean?
Ambulance crews are supposed to be able to handover patients to A&E staff within 15 minutes of arrival – but, as reported by the BBC, one in nine cases took over 30 minutes.
An NHS England official explained how staff were "working hard" to keep up with the rising demand and the high level of overcrowded hospitals.
Shadow health secretary Jonathan Ashworth said: "Winter is only just beginning for our NHS and these are hugely concerning figures that don't bode well for the difficult weeks ahead."
Will this impact how hospitals perform?
Siva Anandaciva, of the King's Fund think tank, England, explained that the figures showed the NHS was "already under tremendous strain".
"Despite a mild start to winter and low flu levels, targets are still being badly missed. These figures show little slack in a system, which is operating consistently in the red zone.
"Hospital bed occupancy levels are already higher than recommended levels, the point at which hospitals are so full that good patient care is put at risk."
Wrap up warm this winter
It's vital that the NHS and local authorities continue to work together, especially with the colder weather rapidly approaching to avoid a further increase in overcrowded hospitals. Moreover, it is important for the public to stay well and out of hospital wherever possible.
The BBC report that the public can help NHS staff by ensuring all free flu jabs are taken accordingly and to use the NHS England telephone contact number (NHS 111) as their first port of call for non-emergencies.