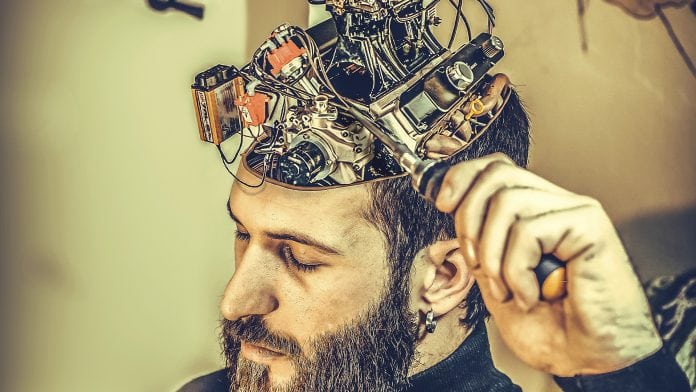 Health Europa shines a spotlight on the 13th annual Neurotech Investing and Partnering Conference, which took place in Boston, USA, in May.
The 21st Century has been hailed by many as the age of neurotechnology. Techniques and devices such as deep brain stimulation, electrocorticography and brain-computer interfaces, which operate at the intersection of neuroscience and information technology, are poised to transform the way we treat and diagnose neurodegenerative, mental health and other brain disorders. Already, virtual reality is being used to restore function and promote rehabilitation post-stroke, and technologies are being developed that can help paralysed people regain movement, with more and more advances being delivered each year – as the annual Neurotech Investing and Partnering Conference demonstrates.
A showcase for neurotech
Organised by the Cambridge Healthtech Institute and non-profit trade association the Neurotechnology Industry Organization – which works to accelerate neurotechnology research, development and commercialisation for the benefit of humankind – the annual Neurotech Investing and Partnering Conference is an invaluable opportunity to bring together all those involved in developing new treatments and diagnostics for the brain and nervous system to discuss the booming neurotech market and its potential to revolutionise brain health.
Held in Boston, USA, on 1-2 May, the two-day event attracted over 150 attendees from across the USA, France, Australia, Israel, Japan and Switzerland. It began with a keynote address on the state of the neurotechnology industry, which saw Alison Fenney, a board member of the Neurotechnology Industry Organization, and others discuss the latest trends and developments in neuropharmaceuticals, neurodevices and neurodiagnostics. A later session saw private, public and strategic investors come together to consider the many questions facing commercial neurotech, including:
What does it take to get a neurotech company funded?
What are the benefits and risks of business models in devices, pharmaceuticals, diagnostics and information technology?
What are today's deal terms and valuations?
What are the best exit strategies? and
How does neurotech compare to other industries?
Neurotech versus disease
Elsewhere, leading companies shared their efforts to reduce side effects and improve efficacy in treatment-resistant populations for epilepsy and neuropathic pain, develop treatments for rare disorders such as ALS and lysosomal storage disorders, and enhance diagnosis and symptom management in neurodegenerative disorders, an area of increasing public health importance given its high burden among a rapidly ageing population: an estimated 50 million people worldwide now live with dementia.
Parkinson's disease and other movement disorders were also in focus at the Neurotech Investing and Partnering Conference. In a dedicated session, Ralph Kern, the chief operating officer and chief medical officer at biotechnology company BrainStorm Cell Therapeutics, joined Nader Yaghoubi, the president and chief executive officer of bioelectronic medicine firm PathMaker Neurosystems Inc., and others to explore how disease-modifying treatments and companion diagnostics can be used to optimise patient outcomes and alter disease progression.
A later session focused on mental health issues, which command a large portion of the neurotech market and present a significant public health challenge: according to the World Health Organization, 450 million people across the world have a mental or neurological disorder such as anxiety, schizophrenia or ADHD, making them a leading cause of ill health and disability; depression alone is estimated to affect some 300 million people. A dedicated session on next-generation psychiatry united companies such as Minerva Neurosciences, BlackThorn Therapeutics and Karuna Pharmaceuticals to discuss the development of innovative devices and diagnostics to transform the treatment landscape of mental illness.
Rounding out the Neurotech Investing and Partnering Conference were sessions on:
Post-traumatic stress disorder (PTSD), traumatic brain injury (TBI), stroke and other trauma, during which panellists outlined novel strategies for early detection and treatment to minimise the consequences of brain trauma and improve recovery;
The potential of next-generation neurotechnology products such as novel neurostimulation devices and closed-loop systems to reduce the side effects of and enhance treatments for central nervous system disorders; and
Emerging companies in the neurotech space.
Unlocking the potential of neurotech
The success of the 13th Neurotech Investing and Partnering Conference was a testament to the transformative potential of neurotechnology – potential that can no doubt be unlocked further by events such as this.
This article will appear in issue 6 of Health Europa Quarterly, which will be published in August.
Recommended Related Articles