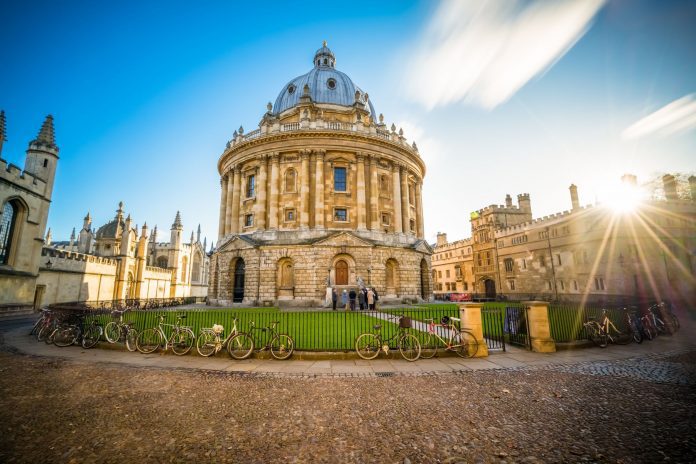 Leslie Kenny, Oxford Healthspan founder, provides interesting insight into the Oxford Longevity Project and its vital role in slowing ageing.
 In Spring 2021, during the Covid pandemic, four academic and healthcare colleagues met virtually with a common interest to empower patients and practitioners with actionable information on the latest breakthrough bench science on immunology, neurology and cardiovascular health. Gathering together a group of world-class scientists and practitioners from three continents to educate and empower the public on how to slow ageing. The Oxford Longevity Project aims to make the latest scientific breakthroughs in longevity accessible to the general public. It is the brainchild of: Oxford University Emeritus Professor of Physiology, Denis Noble (creator of the first computational model of the human heart); Sir Christopher Ball (Oxford academic and marathoner); Dr Paul Ch'en (Oxford University college doctor and cancer researcher) and Oxford Healthspan founder, Leslie Kenny, an autoimmune disease survivor/thriver.
Global connections
Together, they've capitalised on the public's increased comfort with virtual learning and conferences by holding quarterly global webinars via Zoom, Vimeo, YouTube and Instagram. Technology gives the public to pose their burning questions to scientists and celebrity doctors to whom they would never normally have access.
Leaders from the bench and bedside
What makes their forum unique, besides their global engagement, is their commitment to connect influential clinical practitioners and leading scientists on the same topic. The speakers have two aims: First and foremost to translate the latest science into accessible information that patients and other interested non-scientists can action themselves; and, second, to more quickly connect doctors to the latest protocols. Unlike many conferences, Oxford Longevity uniquely allows doctors and scientists to make connections independently.
Pulling all the levers as a patient
Many researchers believe that it takes up to 17 years to translate breakthrough bench research into protocols used in clinics. Kenny, in particular, has intimate knowledge of what this lag can mean for patients. Diagnosed with multiple autoimmune diseases at the age of 39, she was offered little in the way of treatment options and even given a five-year prognosis. This motivated her to "pull all the levers" available including promising, but experimental treatments. One of them was Intravenous Immunoglobulin or IVIg, which remains an underutilized tool for arresting and treating autoimmune conditions.  And, the other lever, that eventually led to the founding of Oxford Healthspan (and, later, the Oxford Longevity Project), was the pursuit of lifestyle changes that could reverse the inflammation in her body that was prematurely ageing her. Inflammation is considered one of the hallmarks of ageing and Kenny is interested in slow and reverse ageing as a way to swerve or delay the onset of the diseases of ageing. "We have the answers to some of our troubling chronic diseases but people don't know about them and we hope to change this with the technology of the Oxford Longevity project," said co-founder Leslie Kenny.
Autophagy
One of the scientific discoveries that inhibit ageing is autophagy or cellular renewal, recycling and repair. It is such an important discovery that the scientist who uncovered its mechanism of action, Yoshinori Ohsumi, won the 2016 Nobel Prize in Medicine or Physiology.
Oxford University Immunology Professor Katja Simon described autophagy as, "the recycling van that delivers the rubbish to the recycling centre. It is very important to degrade toxic waste for the survival of the cell, and a cell without autophagy cannot survive."  The catch? Autophagic activity decreases with age. This decrease doesn't just accompany ageing, it causes it. Pulling the autophagic lever, by increasing the rate of autophagy, slows down ageing, which is protective against a diverse array of age-related diseases, Alzheimer's, cancer, and cardiovascular disease, high among them.
"If we can activate autophagy and repair ourselves at the cellular level, then we have the opportunity to slow down ageing and, tantalizingly, even reverse it," Kenny said, 18 years after her initial diagnosis. "This is why the OLP's message about autophagy and how we can all activate it is so important."
Big talks about "big" diseases
Every quarter, the OLP's webinars focus on autophagy and a "big" disease and are led by field experts. At their first symposium, they discussed spermidine, an autophagic and immune system activator and geroprotector that Kenny herself brought to the market. For their second, they focused on Alzheimer's and the role autophagy plays in combatting it and other neurodegenerative conditions. Their panel featured clinician Dr Dale Bredesen, author of New York Times bestseller, The End of Alzheimer's, and brain health research pioneer, and Dr Barry Boland, a pharmacologist and neurodegenerative researcher. Their third webinar focused on cardiovascular disease and autophagy; with big names like Dr Junichi Sadoshima, Rutgers University and Cardiology Professor Robin Choudhury, University of Oxford.  There's been no shortage of interest or credibility.
Not for sale
"We want people to know that there are things they can do to activate autophagy," Kenny said, but they're not selling it. Instead, they're committed to offering free information and empowering people to pursue autophagy on their own terms. That's why there is a distinct break between their work and any non-lifestyle intervention.  With accessible language, live seminars and free catch-up videos, the Oxford Longevity Project is one to watch.
Author bio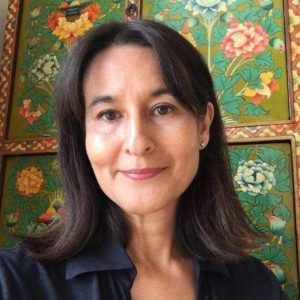 Leslie Kenny is a Southern Californian entrepreneur and Berkeley and Harvard Business School graduate. She is the Founder and CEO of Oxford Healthspan which creates anti-ageing Primeadine Spermidine supplements. She also co-founded The Oxford Longevity Project, a series of public service webinars around the latest scientific breakthroughs around autophagy and ageing, with Professor Denis Noble.