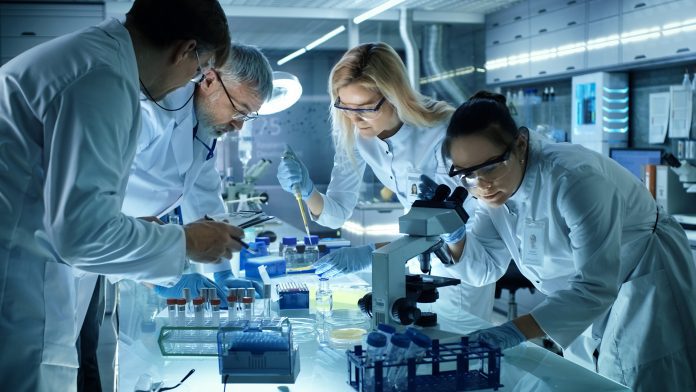 A consortium led by the University of Oxford researchers has been awarded £8m of funding to unlock the potential of programmable nucleic acid drugs.
Programmable nucleic acid drugs rose to relevance during the pandemic, with billions of doses of mRNA vaccines being delivered globally. These types of drugs offer significant potential to address unmet clinical needs in many areas of human health in addition to vaccination.  
The UKRI, LifeArc and the Nucleic Acid Therapy Accelerator (NATA) via the Nucleic Acid Therapies (NAT) have received funding that is expected to transform personalised medicine because they can be tailored to the DNA sequences of individual patients.  
What are programmable nucleic acid drugs?
Programmable nucleic acid drugs can achieve long-lasting or potentially curative effects through gene inhibition, addition, replacement or editing. They have great potential to treat human diseases such as cancers, viral infections, and genetic disorders due to unique characteristics that make it possible to approach undruggable targets using classical small molecules or protein/antibody-based biologies1.  
Multiple programmable nucleic acid drugs have been approved for use in Europe and the US, but it is still challenging to safely deliver the drug to the organ or tissue where it is needed, especially the brain, heart and muscle. The NATA Delivery Research Challenge was launched to overcome delivery obstacles to fulfilling the potential of this emerging class of drugs.  
Professor Matthew Wood said: "This major award gives an outstanding international consortium the opportunity to focus on key scientific challenges in safely and specifically delivering nucleic acid therapeutics to diseased tissues. Our vision is to accelerate development of this field and bring about a transformation in the use of nucleic acid drugs to benefit patients affected by a wide range of rare and common diseases." 
An international group of researchers will work together on this project
The consortium includes an international group of academic experts in NAT chemistry, delivery and toxicology, and three key industry partners: AstraZeneca, Silence Therapeutics and Ionis Pharmaceuticals, which has five NAT drugs that have received regulatory approval globally. A team of Oxford University researchers will work with other institutions including University of Cambridge, University College London, King's College London, Mary Lyon Centre at MRC Harwell, Rosalind Franklin Institute, University of Massachusetts Medical School and Karolinska Institute. 
Sir John Bell, Oxford's Regius Professor of Medicine, said of the award: "This highly innovative programme aligns with the national priority to build capacity in nucleic acid therapeutics for human health, highlighted in the UK government's Life Sciences Industrial Strategy and its substantial investment in the Nucleic Acid Therapy Accelerator. A number of nucleic acid drugs have been approved by regulators in recent years. The TransNAT consortium of internationally leading pharmaceutical and academic researchers, led by Oxford, will work to overcome the challenges of targeted drug delivery and drive growth in this important therapeutic area." 
Recommended Related Articles