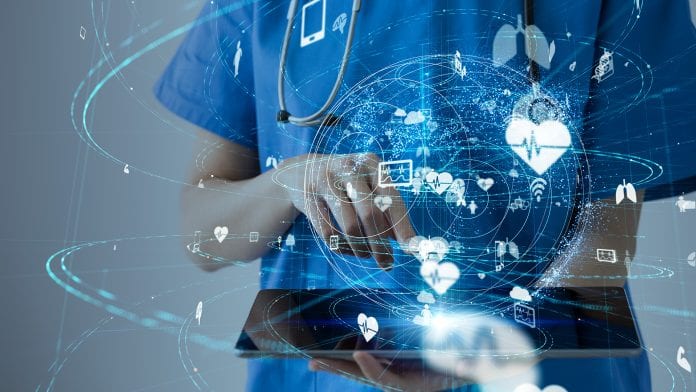 A new joint venture has been launched to test several new treatments in clinical and digital health.
The University of Manchester, together with Health Innovation Manchester and its Academic Health Science Centre, is partnering with the Morningside Group to trial a series of new diagnostics and interventions in clinical and digital health.
Improving patient care
Digital health innovations will be examined, with a range of cost-effective diagnostic and therapeutic interventions developed by the Morningside Group set to be trialled. The main focus will be the prevention and early detection of disease.
A key emphasis of the partnership will be the use of digital technologies to transform the nature of services for patients. Developing solutions away from the hospital environment has the potential to empower patients, drive proactive care, reduce the cost of treatment, and transform population health outcomes.
Positive change in healthcare
Morningside Co-founder and Honorary Professor of Translational Medicine at The University of Manchester Dr Gerald Chan said: "Morningside's long-standing ambition is to create positive change in the world of public health. Through our diverse portfolio of companies, we are proud to have made significant contributions to the life sciences, including biotech companies, developing water filtration membranes, cancer targeting systems and a mobile app for the early detection of autism, among others. Now, we are excited to be partnering with The University of Manchester to leverage our combined strengths in digital health and innovation and create effective and affordable health solutions that benefit the public."
Professor Graham Lord, Vice-President and Dean of the Faculty of Biology, Medicine and Health at The University of Manchester said: "At Manchester, our primary focus has always been on delivering bench-to-bedside research. This exciting partnership will help drive innovation across Greater Manchester and beyond, ensuring that more patients benefit from the latest cutting-edge treatments and therapies."
The University's President and Vice Chancellor, Dame Nancy Rothwell, said: "We are proud to be joining forces with Morningside to create unprecedented opportunities in public health solutions. Manchester's renowned strength in relevant disciplines, including digital, fundamental science, innovation, AI, computational and physical sciences, creates a natural synergy with the capabilities and ambitions of Morningside. This new partnership goes to the heart of what Manchester is about: drawing on our breadth of excellence in fundamental science to drive real-world breakthroughs that benefit society."
Rowena Burns, Chair of Health Innovation Manchester, said: "Digital health and innovation have a pronounced role to play in the future health of our communities, and the partnership between The University of Manchester and Morningside presents exciting opportunities to boost the long-term health benefits of the city-region through Health Innovation Manchester, while also contributing to business growth and employment. Manchester is a formidable presence on the world stage, with a unique health landscape that lends itself to developing bold new solutions that can then be scaled up to benefit communities both nationally and across the globe. I am excited about Manchester's pronounced role in spearheading new treatments and innovations that will promote the health, wellbeing, and resilience of our nation."
Recommended Related Articles