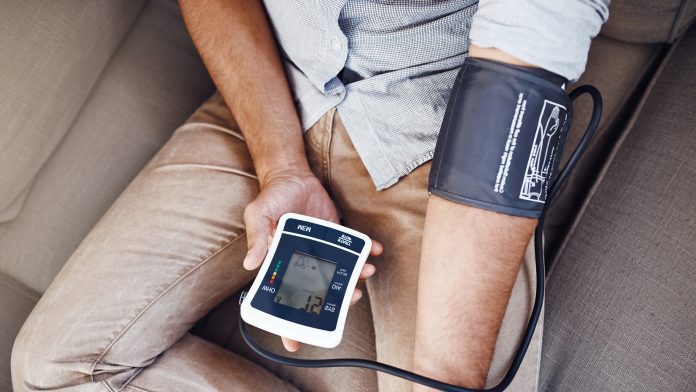 High blood pressure poses a significant challenge for individuals in middle-income countries, causing increased heart problems and death.
High blood pressure, also known as hypertension, places extra strain on blood vessels, the heart and other vital organs and can lead to an extensive list of health conditions, such as heart disease and stroke. An appropriate treatment plan can mitigate the risk of life-threatening conditions, yet more and more patients with high blood pressure in middle-income countries are discontinuing medication use.
Researchers from the University of Birmingham and Technical University of Munich analysed patient data from China, Indonesia, Mexico and South Africa to understand the landscape of high blood pressure and treatment uptake.
The findings are published in Science Translational Medicine.
The lethal impact of terminating treatment for high blood pressure
Through analysis, the researchers discovered that health policies improving diagnosis or starting treatment may not translate into long-term high blood pressure control improvements in the four countries and other middle-income areas.
The researchers examined how patients aged 40 and over move through the healthcare system. They found that over a five-to-nine-year follow-up period, only 30% of undiagnosed individuals received a high blood pressure diagnosis, and only 25% of untreated individuals partook in treatment plans.
A key finding in the study was the majority of patients controlling their blood pressure with medication ceased use and lost control of their blood pressure over the five to nine-year period.
Concerning data discovered across all four middle-income countries
The researchers observed that:
South Africa: Lowest rates of undiagnosed high blood pressure, treatment discontinuation and blood pressure control loss but also had the highest likelihood of patients controlling their blood pressure efficiently.
China: One of the lowest rates of blood pressure control, with only 9% of patients likely to achieve this.
Indonesia: 92% of individuals lost blood pressure control at the follow-up. Treatment use discontinuation was highest, and treatment initiation rates were lowest.
Mexico: Only 27% of people were likely to be diagnosed with high blood pressure, and 34% discontinued their treatment.
Professor Justine Davies from the University of Birmingham commented: "Hypertension affects one in four adults and is the world's leading cause of cardiovascular disease and early death. Two-thirds of people with hypertension live in low- and middle-income countries and these countries in particular face considerable population ageing, which is likely to generate a surge in people requiring hypertension care. Treating hypertension substantially reduces deaths from cardiovascular disease mortality, yet many countries have crucial gaps in hypertension diagnosis and control."
Recommended Related Articles