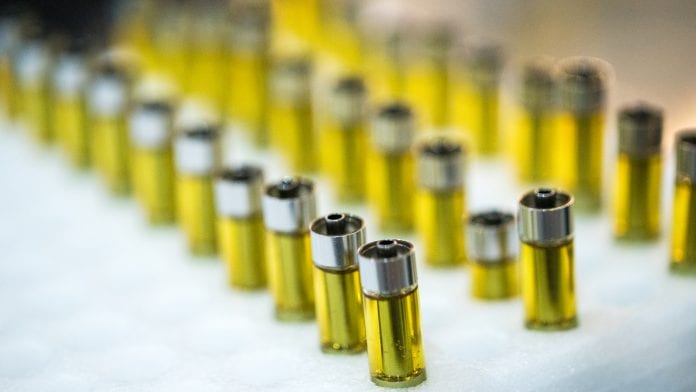 Officials are urging Californians to avoid unlicensed cannabis stores, as more than 10,000 illegal vape pens were seized in Sacremento.
A random sampling of the medical cannabis products seized from unlicensed cannabis stores during a major enforcement operation in Los Angeles recently were found to contain undisclosed additives, some of them potentially dangerous, and significantly lower amounts of THC than claimed on the label.
California's Bureau of Cannabis Control (Bureau) seized more than 10,000 illegal vape pens from unlicensed cannabis retailers in Los Angeles during a three-day enforcement operation in December 2019, in coordination with other state agencies and the City of Los Angeles.
The operation resulted in 125 arrests, seizure of more than two tonnes of cannabis and cannabis products worth more than $10m, and the seizure of 11 illegal firearms.
Illicit cannabis products
Bureau Chief, Lori Ajax, said: "The prevalence of dirty and dangerous vape pens at unlicensed cannabis stores demonstrate how important it is for consumers to purchase cannabis goods from licensed retailers, which are required to sell products that meet state testing and labelling standards.
Some of the illegal vape cartridges seized as a result of the search warrants were tested by the California Department of Public Health, of which, 75% contained undisclosed additives, including cutting agents such as Vitamin E, Vitamin E Acetate, Propylene Glycol (PG), Polyethylene Glycol (PEG) and Medium Chain Triglycerides (MCT). In some samples, the vape cartridge was comprised of more than 30% agents.
Nearly all the samples were also labelled with incorrect THC content. One vape cartridge label included a claim that the oil contained 80-85% THC, but actually contained 33% THC; another label included a claim that the vape cartridge contained 90.66% THC, but actually contained 40% THC. Some vape products seized from the unlicensed stores contained as little as 18% THC.