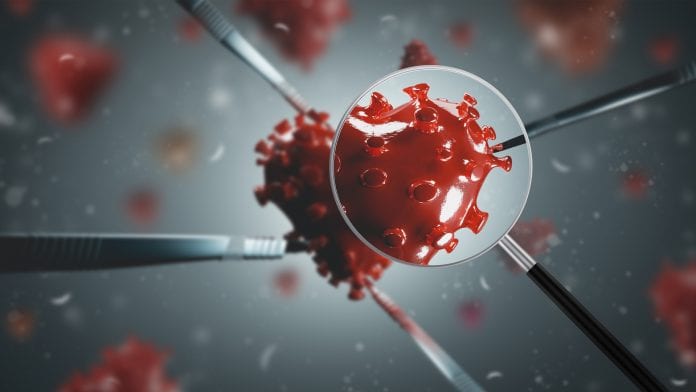 Results from a new study have shown that the Pfizer/BioNTech vaccine shows protection against two new mutant strains of coronavirus.
In an in vitro study carried out by Pfizer and the University of Texas Medical Branch (UTMB), results have shown that the Pfizer/BioNTech COVID-19 vaccine is able to neutralise the two mutant strains of the novel virus found in the UK and Africa which are thought to spread more rapidly.
The results from the study were announced today on the preprint server bioRxiv.
Protection against novel strains
The two variants have multiple mutations in their spike, or 'S glycoproteins', which are key targets of virus neutralising antibodies. Both variants are different, however, they share the N501Y mutation which has been shown to infect mice more efficiently.  For the study, a virus with this substitution was generated in UTMB's laboratory, and 20 participants from previous Phase III trials were able to neutralise this substitution, as well as the virus without the mutation.
Pfizer highlights that while the virus tested in the experiment did not include the full set of spike mutations found on the two rapidly spreading strains, neutralisation of the virus with the N501Y mutation by the Pfizer/BioNTech vaccine-elicited human sera is consistent with preserved neutralisation of a panel of 15 pseudoviruses bearing spikes with other mutations found in circulating SARS-CoV-2 strains.
It also highlights that more data are needed to monitor the vaccine's effectiveness in preventing COVID-19 caused by new virus variants, and that the flexibility of BioNTech's proprietary mRNA vaccine platform is well suited to enable an adjustment to the vaccine.
The UK Government granted temporary authorisation for emergency use of the Pfizer/BioNTech COVID-19 mRNA vaccine (BNT162b2), against COVID-19, in early December, and the World Health Organization (WHO) listed it for emergency use at the start of this year