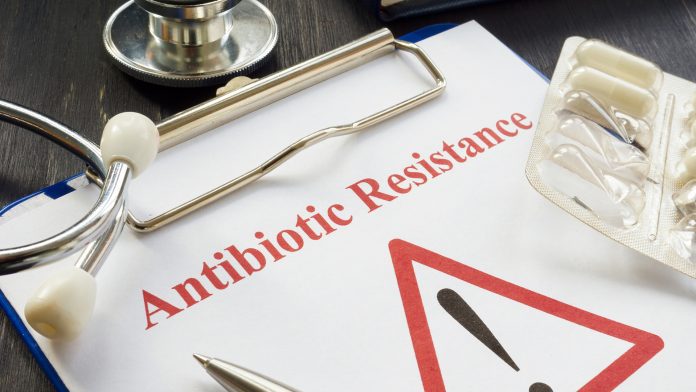 An array of leading pharmaceutical companies have joined forces to share surveillance data on antibiotic-resistant bacteria to tackle the global threat of antimicrobial resistance (AMR).
Launched by non-profit clinical research data sharing company – Vivli – the partnership will see the development of an "AMR register" that will detail levels of antibiotic-resistant bacteria worldwide. The initiative will enable experts to access crucial data on organisms' epidemiological, physical, and genetic characteristics and their ability to bypass a range of antibiotics.
Pfizer, GSK, Johnson & Johnson, Merck, Paratek Pharmaceuticals, and Venatorx Pharmaceuticals are just a few of the pharmaceutical companies that have pledged to share their data on the AMR register, which is supported by a seed grant from Wellcome, a UK health research charity.
The global health threat of antimicrobial resistance
A recent study published in The Lancet illuminated the magnitude of the danger antibiotic-resistant bacteria poses around the world, suggesting that AMR in 2019 was associated with as many deaths as HIV and Malaria combined, with antimicrobial resistance most prominent in Sub-Saharan Africa.
Staggeringly, AMR was attributed to an estimated 1.27 million deaths worldwide, with HIV/AIDS and malaria linked to 860,000 and 640,000 deaths, respectively, with low- and middle-income countries being impacted the most. The new AMR register looks to tackle this growing health threat, identifying regions where antibiotic-resistant bacteria is rising to develop strategies to combat it.
The AMR register
The AMR register will consolidate AMR data to provide centralised access to information that will allow experts to tackle antibiotic-resistant bacteria. The data will help form a comprehensive understanding of the AMR landscape in areas such as Sub-Saharan Africa and Southeast Asia, regions that have least developed surveillance coverage compared to high-income places like Europe and North America.
Karen Bett, policy manager for data equity and inclusion at the UN's Global Partnership for Sustainable Development Data, said: "Sub-Saharan Africa has some of the least developed AMR surveillance systems in the world. Such a system will enable Africa to catch up but also give a true picture of the status of AMR on the continent."
Henry Kajumbula, a member of the scientific advisory group guiding the register and chair of the department of microbiology at Makerere University in Uganda, commented: "This is particularly important as it will enable scientists who are generating data locally to have a basis for comparison and those that have limitations in generating their own data to have a dataset to begin with.
"The value to public health officials, multi-lateral organisations and researchers globally are to identify outbreaks, predict future trends in AMR, inform policy and identify new resistance mechanisms. It is our hope that this data would be used to address our next emerging pandemic proactively."
Marc Mendelson, chair of the AMR Register Scientific Advisory Board and a professor of infectious disease at the University of Cape Town, concluded: "Our understanding of how to control antimicrobial resistant infections and how best to protect human health hinges on better access to surveillance data. Now, with the AMR Register, we have an early warning system for one of the greatest public health threats we face."